Friendly reminder: The HLS Sim exists in an alternate, COVID-free reality in which Notre Dame is somehow still playing football in the ACC. The results, injuries, and everything in between exist solely within this parallel universe.
Since next sim week would fall on a Thursday and ND has a bye this week, Shane and I decided to fire off the sim a week early. Along with that, I ran sims for the rest of the ACC to catch up properly as well.
Quite frankly, that's probably the only thing that went right here. After two weeks of the Sim sparing us its usual torture, it came for our time-traveling hubris as if it needed to collect a debt.
Consider this a cleansing before your turkey feast.
Podcast
Twitch VoD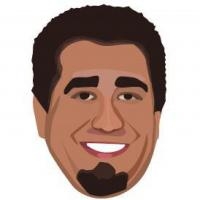 Latest posts by Ryan Ritter
(see all)