What. A. Weekend.
On Saturday, I started a 24-hour charity marathon stream, the beginning of which was completely devoted to Notre Dame's gigantic matchup, and, ultimately, a victory, against the (former) #1 team in the land, Clemson. What I could have never expected was that the guests and segments that I would have during this stream would create a time capsule of one of the most extraordinary Saturdays in ND history.
A huge thank you to all my guests and especially all the donors to my Extra Life campaign. As of this episode's release, you have helped me raise over $12,000 for the Blake Shelton Cancer Research Fund at the Children's Hospital Foundation of Oklahoma City in honor of Aven. While the marathon is done, donations are open until the end of the year via extralife.ndtex.com–I hear donations of $47.40 are particularly popular these days.
As this is a very large (and will forever be ad-free) show, below are the timestamps for all segments. Apologies for some audio being rougher than usual as all recording was on the fly and I need to go be a virtual teacher for my kiddos!
3:17 – Tailgating with Ty Hildenbrandt of The Solid Verbal
44:18 – Pre-game Show with FFXIV Streamer and Clemson Fan, Mizzteq
1:08:26 – Halftime Show with Notre Dame, Our Blogger
1:22:44 – Postgame Show with Shane (aka the usual HLS Recap episode)
Podcast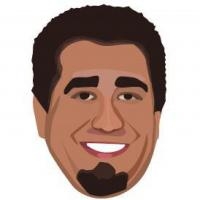 Latest posts by Ryan Ritter
(see all)