Friendly reminder: The HLS Sim exists in an alternate, COVID-free reality, complete with it's own victories, losses, and injuries. Somehow, Notre Dame still plays in the ACC in this parallel world.
Folks, this is the sim I've been dreading. With Sim Notre Dame constantly sputtering throughout the virtual season, including a mind-boggling blowout loss to USF, I've dreaded facing a mostly full-strength Clemson squad that includes a very healthy and very COVID-free Trevor Lawrence.
Yet, this sim somehow actually resembled a real football game–by far the biggest upset of the season.
Perhaps it will deliver one more…?
Podcast
Twitch VoD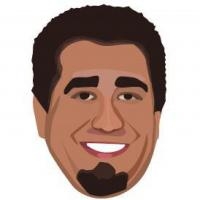 Latest posts by Ryan Ritter
(see all)