I wasn't planning on releasing a podcast. In fact, the interviews that you are about to hear were initially planned to debut during my 24-hour Extra Life marathon.
But then Chip Long and Notre Dame decided to break up. In a happy accident, one of my guests, Ty Hildenbrandt of The Solid Verbal, already had a scheduled interview just a mere 24 hours after the news broke. So it seemed rather appropriate to get our thoughts on the situation in your podcast feeds ASAP with the added benefit of promoting my pediatric cancer fighting efforts.
Along with Ty, I am joined by Vicki Lews-Enrst from the Children's Hospital Foundation of Oklahoma City, the Children's Miracle Network I raise money for and where my inspiration for all this, Aven, was treated before he passed from leukemia. I can think of no better person to bring on to give everyone insight on where they money goes and also shed some light on the other awesome Extra Lifers that raise money for the CHF of OKC.
My marathon kicks off at 7pm CT on my personal Twitch channel (twitch.tv/ndtex). As a part of this effort, I do terrible things to myself and we will kick off with two payoffs: (1) a terrible booze concoction and (2) a chest waxing, performed by Mrs. Tex. Yes, I might be insane, but it's all in the name of fighting pediatric cancer!Please join my effort by donating via extralife.ndtex.com. All donations are tax deductible, made securely, and handled directly by the Children's Miracle Network. Every dollar counts and, if you aren't in a position to donate, please spread the word!
#ForTheKids #ForAven
Podcast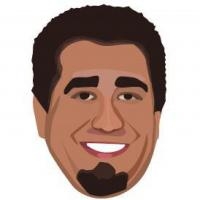 Latest posts by Ryan Ritter
(see all)