Yes, I probably should have gotten the bowl pick 'em up earlier; however, I blame two things:
For whatever reason, Yahoo!, who we did the regular season picks with, took forever to announce they weren't doing a pick 'em this season.
But never fear, we have found a bowl pick 'em that features spreads and holds the confidence points (but, sadly everything has a hook). This year's pick 'em will be hosted over at CBS Sports and herloyalsons.com/pickem will forward you to our group invite.
Beyond bragging rights among the loyal readers, you have a chance to win $5,000 from CBS if you win the whole nationwide contest. Within our little group, a free piece of merch from the HLS Store is on the line once again this year.
PLEASE NOTE: All picks are due before five minutes before the Bahamas Bowl kicks off on Friday, December 20. So don't delay and get everything in ASAP!
Eddie and I will be using the spreads from the pick 'em in our picks podcast (firing back up Wednesday, Dec 18). So you will get a little bit of insight into our thoughts for at least the first wave of bowl games before your picks are due!
Best of luck, and, as always, #HAILGAMBLOR!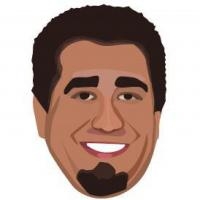 Latest posts by Ryan Ritter
(see all)