When the winds of change blow, two choices exist. The first is getting ahead of the game, sitting on the cutting edge and leading a new path forward. The other choice is to do nothing, foolishly attempting to stand in place while blown over.
The NCAA, its member institutions, and conferences chose the later. California Governor, Gavin Newsom, unleashed the final gust with a stroke of his pen, singing SB 206 (the full text of which can be found here):
What the Bill Actually Does
Before I really get rolling on this, a couple of things about this bill. First, you aren't going to see California student-athletes immediately in commercials and raking in the cash. The bill doesn't take full effect until January 1, 2023, and that's assuming the NCAA doesn't make good on their threats and get the bill deem unconstitutional as they've previously threatened.
Second, the bill doesn't really do anything to the NCAA and its bylaws. It's simply deemed that enforcement of bylaws that forbid student-athletes from making money off their name, image, and likeness or obtaining professional representation (which must be licensed) that would strip them of eligibility or their scholarship would be illegal in California.
Everyone else can still be paid under-the-table as normal.
The Reactions
With that out of the way, let's take a look at some very reasonable reactions that happened after this news broke:
I find it rather hilarious that the NCAA starts of this statement saying they agree that more changes are needed and lamenting that they didn't get the opportunity to make the changes themselves. If only they had the power to do something about this for years or maybe decades.
However, the NCAA's reaction to the singing of SB 206 pales in comparison to Barry Alvarez, athletic director of Wisconsin, who boldly proclaimed he won't schedule teams from California because of the new law. I'm sure this wasn't a "LOOK AT ME" statement at all. After all, Wisconsin last scheduled a California school back in *checks notes* 2010 against uh *checks notes again* San Jose State back when the WAC still existed.
I'd wonder if they would turn down a future Rose Bowl bid if they were to face a California school, but considering that they failed to put up any kind of offense against Northwestern, that'll probably take care of itself.
But I'm sure no one else from the Big Ten had really bad thoughts about this.
Scott Frost coaches at a school in group of conferences called the "Power Five" which exists to make sure the competitive imbalance forever exists in football. Frost would know better than anyone because he used to coach at UCF where, despite doing nothing but winning, could never crack the glass ceiling to get into the playoffs because they didn't belong.
Finally, Frost just got his doors beat off by Ohio State 48-7. You would think that would cement his expertise on competitive imbalance, but I guess this bill is what would actually destroy things. Sure.
But folks from the Big Ten weren't he only ones chiming in, let's see what the conference of exposed bag-men has to say:
Greg Sankey realizes that SB Nation piece exists right? Ole Miss is just two years removed from having a laundry list of "abuse by external influences", but a bill dedicated to moving everything out of the shadows and above-board is somehow bad? Sure. Makes sense.
But perhaps I'm being unfair. After all, these are reactions from the outside looking in. Perhaps they see a new competitive disadvantage and lashing out. Surely the Pac-12 will have a much more level-headed reaction:
Or not.
I'm going to let Brian Floyd of Banner Society sum up how dumb this is:
Friendly reminder about the Pac-12 media network: they want to be the only conference that owns their own networks. They've not only dumped millions upon millions into this effort, but were seeking $750 million in private investments to keep their network dreams alive. I'm thinking education investment might not be their primary goal. Just a guess.
It's About Damned Time
Back in 2014, I also wrote a piece about how the constant neglect of the academic side of college athletics led to this point. I absolutely stand behind every word of that piece. It's abundantly clear that nothing has really changed in the past five years, continuously devaluing the value of academic scholarships.
Even more infuriating was something that that Jack Swabrick pointed out in 2014. Not only did he come out in favor of student-athletes being allowed to profit of their name, image, and likeness, he noted the absurdity of the higher standard that student-athletes are held to in comparison to the rest of the student body.
For example, a music major could create a YouTube series of their performances and monetize their original compositions. They are allowed to take one of, if not their primary, talent and profit off of it. Should, say a football player create a similar YouTube series, but the focus is on his skills in football, he could find himself ineligible and lose his scholarship.
By the way, the later example actually happened.
Yet despite Swarbrick's endorsement of the idea, nothing happened at ND or anywhere else. In the meantime, revenues continued to rise, but student-athlete compensation changes remain stagnant.
The arguments against student-athletes not being able to cash in on, well, themselves, simply don't hold any water. Coaches and fans will lament that any money coming into the equation will ruin what makes college sports special, but the Olympics have proven that amateurism and some level of professionalism can mix just fine, even when the pros win.
If I hear Ian Book singing "Beep, beep, it's Gurley Leep" tomorrow, it's not going to kill my pride or enjoyment of Notre Dame football. Quite frankly, I'm not even going to see him as a professional athlete; in fact, I'd say he's following the tradition of Notre Dame quite well.
The other concern is that boosters will create bidding wars for recruits–you know, a thing that's totally not happening anywhere at all right now. Not only could this easily be managed with caps at some level, I think we'd all be pleasantly surprised by how well things will work out by bringing all these things above board.
One of my lasting memories at Notre Dame was seeing my 65% scholarship tax statement at the end of my senior year. After calculating the hours that I worked, I discovered, much to my surprise, my part-time webmaster job was infinitely more profitable. Don't get me wrong, I'd do it all again in a heartbeat, but wooooo boy did I have a poor concept of how much I was being compensated in relation to the time I was putting in (and the suffering that my GPA took as a result).
I say that only because far too often opponents of student-athlete compensation fail to acknowledge how much kids can get suckered when it comes to finances. Some booster handing off a few grand in cash looks like the biggest payday ever to a young kid. Bring that same payment above board, and that same kid can now be advised, by either a licensed agent or even potentially a university employee, that the payment is far below their fair market value (or even fair in relative to a NCAA-imposed cap). And, if they find a deal that compensates them fairly, they can receive professional advice on how to properly handle such cash.
The way things stand today, at best a kid gets to take some booster money and better their/their family's lives just a little bit. At worst, that payout could cost them everything. The risk to the booster? Nothing beyond being a persona non grata at the school they cheer for. Basically, they'll be fine.
If the NCAA is really interested in leveling the playing field, let's treat every student-athlete just as we would any other student. If we continue to keep everything in shadows, the shadows will continue to win.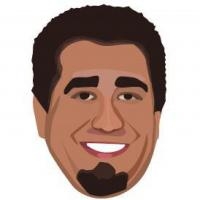 Latest posts by Ryan Ritter
(see all)