It's rare that we feel the need to dig back into our old posts for current content. There are times, however, that not only call for such an act, but require it.
This week is that week. The return of Brian VanGorder is that event.
Back in January of 2016, Shane put together his greatest video work, highlighting the soon-to-be-fired ND defensive coordinator. It's time to bring this work of art back to the forefront for one of the most important games the Irish will have in 2019.
Marvel at BVG's inspirational coaching methods like asking his players if they are comfortable playing in the red zone. Watch in wonder as he questions if Jaylon Smith, now one of the highest paid linebackers in the NFL, makes anyone else around him better. See him casually slide into frame in ways that would make Chris Collinsworth jealous. Delight in his sideline hand signals that involve uncomfortable amounts of nipple grabbing.
This is BVG in all his true glory. This, is the Essential Brian VanGorder.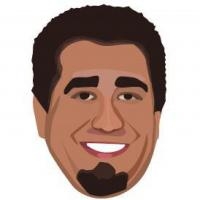 Latest posts by Ryan Ritter
(see all)