I can think of no better way to properly kick off our regular podcasting schedule than an episode with loads of technical issues. Thankfully, the majority of these were limited to the live stream as the amount of control I had over our Twitch stream degraded to zero midway through.
Thankfully, we pulled the episode off and, despite Audition also throwing errors at me, the podcast audio will be devoid of (most of) the headaches we saw on the stream. It's a good thing too because I attended the Solid Verbal's Fantasy Things Draft live. The event gave me a chance to interview Ty Hildenbrandt of the Solid Verbal and Sean Bass, Sports Director of The Ticket, DFW's top sports radio station, who, much to my surprise, grew up a Notre Dame fan.
Shane also runs the most important #SnackTalk segment that we've ever done, recapping his life-changing experience with a certain chicken sandwich.
Friendly reminder: We are doing a private stream of an NCAA sim for charity this Thursday, August 22. Any donation of $5 or more made to https://extralife.ndtex.com, benefiting the Children's Hospital Foundation of Oklahoma City, will get you a "media pass" to the stream. Every dollar is a point/vote to ND's opponent. Currently, Boise State is in the lead at $70.37, with Alabama trailing close behind at $70.
Podcast
As we mention during the show, you can leave us a voicemail and directly support the show through our new podcast platform, Anchor.
Twitch Stream
Be sure to follow our channel, and consider subscribing to support the show. If you're an Amazon Prime member, don't forget that, every month, you can subscribe for free (just remember to re-up for free after 30 days!).
Blooper Reel
Here's the technical meltdown at the end of our show in it's full glory.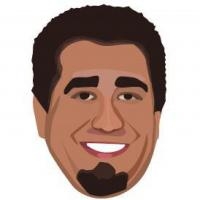 Latest posts by Ryan Ritter
(see all)