It's a tradition unlike any other. At some point in the offseason, Notre Dame fans cause a great disturbance in the Force.
Jeff Quinn has been promoted to Offensive Line coach for the Irish.

More: https://t.co/nwUe4YVjif#GoIrish ☘ pic.twitter.com/atTQsxLluj

— Notre Dame Football (@NDFootball) January 23, 2018
Well…except for the whole "suddenly silenced" part.
Look, I get it. Just as we thought Notre Dame completed the fumigation of the BVG stank, Brian Kelly went and did the one thing that Irish fans will forever associate with BVG and never forgive him for: hiring (or in this case, promoting) within his comfort zone. Not only that, he basically hired his best friend, Jeff Quinn, whom many will remember as BK's right-hand man and offensive coordinator during Kelly's rise through the coaching ranks.
On paper, it's absolutely an underwhelming hire, especially considering that any rumors or smoke swirling around the offensive line vacancy stayed far away from Quinn. I'm not here to sell you on it. In fact, I'm not even here to calm you down.
What I will say is that assistant coaching hires seem, from my perspective, to be a total crap-shoot. I was a little nervous last offseason that BK took Wake Forest's defensive coordinator and then hired a guy from Memphis that had only a single season as offensive coordinator under his belt. Where there encouraging metrics to lessen the blow? Sure! Was there worry that this was 100% going to blow up in BK's face? You bet!
In all honesty, Kelly's hires and promotions this offseason have been largely outside his comfort zone. While Clark Lea's promotion was certainly a move to maintain continuity from Mike Elko, he's far from a "BK guy" and 2018 will be his first season as a defensive coordinator. Terry Joseph's hire as the new safeties coach is also a bit out of left field (baseball pun absolutely intended) for BK as well:
It was Tierney's understanding there was no past coaching connection between Joseph and ND head coach Brian Kelly or any of the current members of the Irish coaching staff.

"He said it came out of the clear blue," Tierney said. "He had gotten a phone call, asked if he had any interest. Once he got clearance from North Carolina to talk to Notre Dame, it kind of just took off from there."
Perhaps it shouldn't be overly surprising that BK decided to make one pick of comfort with that in mind. Plus, let's not forget that very few (if any) Irish fans were singing Harry Hiestand's praises when he was announced as well.
No matter what side of the BK fence you find yourself on, let me give you some "BK Practices Networking 101 Hiring Comfort" around a handful of talking points:
What in the World Does Chip Long Think?
Keep BK: This move likely wasn't made without Long's input. Perhaps Quinn has been a bit of a mentor for the young coordinator as well. Maybe it wasn't "option A" as far as Long was concerned, but certainly not an option that he feels threatens him or what he wants to do on offense.
Fire BK: Hiring a former offensive coordinator best buddy is a sure-fire way to cause internal strife within the staff and locker room. That BVG nail almost has BK's coffin closed as-is and, if this blows up in his face too, it's going to be near impossible to justify keeping BK around.
The Recruiting Trail
Keep BK: Yes, Quinn isn't known as an all-star recruiter, but neither was Hiestand. In fact, that was one of the biggest criticisms running around after his hire and everything worked out just fine. The cupboard is well-stocked and as long as Quinn keeps things humming, the position under BK should basically recruit itself.
Fire BK: Remember how the BVG defense was such ass and we all thought "damn, just how good was Jaylon Smith?!" Or when Kizer struggled mightily in 2016 and his first year in the NFL and we thought "damn, just how good was Will Fuller?!" Won't that be a not fun exercise to do for good 'ol Harry if the bottom falls out of just one class? The guy hasn't had to hit the recruiting trail since 2014 and, spoiler alert, he wasn't exactly making any kind of meaningful waves at Buffalo.
Can Quinn Produce NFL Talent?
Keep BK: When you tune in to the Super Bowl next Sunday, you'll see Jason Kleece lining up for the Philadelphia Eagles. He's been to two Pro Bowls. Seems good, no? He's not the only NFL draftee that's served under Quinn on the line either and Quinn hasn't had the benefit of the talent pool that Notre Dame has.
Fire BK: Can we not judge success here and there at Central Michigan and Cincinnati as sure-fire guarantees? Because, ya know, there's a guy in charge that hasn't fully translated that same success and it's year number nine at ND for him. Quinn's walking into a situation in which two departing first round picks are leaving the line and the occasional late-round draft pick isn't exactly the replacement production needed to fill those shoes.
The BK Buddy System
Keep BK: Look, BVG was bad, but beyond that BK's network hasn't been that bad. Charlie Molnar would be the only other example and, hilariously, people would've preferred Quinn as offensive coordinator at the time–but, don't forget Molnar had an offense that beat Southern Cal, in their house, with one Thomas Rees leading the charge. Paul Longo could be another one, but are you really going to lay loads of blame at a strength and conditioning coach? It's just a position coach. It's fine.
Fire BK: This BK comfort zone is a systemic issue. If the narrative of 2017 was that BK had to change everything down to doing yoga and avoiding fundraisers, why in the blue hell would he revert to old habits after a single ten-win season? Can someone remind me of the definition of insanity?! Let's go ahead and throw Lea onto this pile as well because arguably the two biggest coaching vacancies have been promotions within. And let's not even start with Mr. Tom Rees because BRANDON, NO was not fun this season.
How Are You Feeling About Next Season?
Keep BK: Not great. ND has loads of questions beyond the new coaching hires. It'll likely be rough. Send booze.
Fire BK: Not great. ND will somehow win just enough for BK to keep his job. It'll likely be rough. Send booze.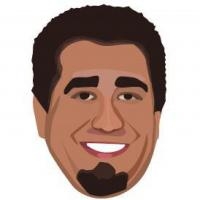 Latest posts by Ryan Ritter
(see all)