Podcasting is a fun medium; however, when using it to cover a sport that can go zero to stupid at the drop of the hat, things get weird. With no plans to talk about Notre Dame at all in this episode, Shane and I recorded early, blissfully unaware that Mike Elko would hold a job in College Station the following day. So, as sweet summer children, we do nothing but preview the National Championship between Georgia and Alabama (while attempting to crown UCF as CFB's true champion).
Through the magic of podcasting time travel, Eddie and I are able to chat about the earth-shattering development that rocked Notre Dame fans by recording later after the news broke.
So…yeah, this episode is a little interesting and this is all either the result of Brian Kelly's halftime blood sacrifice to win the Citrus Bowl, an attempt to divide by zero, or the end result of having two SEC teams in the title game.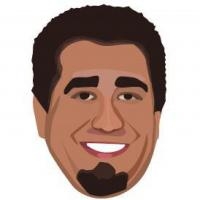 Latest posts by Ryan Ritter
(see all)