In Camping World Stadium there lived many a nightmare for Notre Dame fans. Not a nasty, windy, wet monsoon game, filled with questionable play-calling decisions and an all-to-familiar lack of execution, nor a game in Hard Rock Stadium where the mere presence of the Irish brings a blowout; it was the Citrus Bowl, and that means things could be different.
Still, a game with rainy conditions, in Florida, on New Year's Day, facing an opponent with a solid defense, especially in the secondary against a shaky passer, with multiple key ND players suspended, and seeing a last minute stripping of a captaincy from a defensive star didn't inspire much pre-game confidence. An opening 35 yard strike from Brandon Wimbush to Equaniemous St. Brown restored it. Watching Josh Adams rush for a loss of three on a 4th and 1 behind the Joe Moore Award winning offensive line snatched it back away.
And so started another ride on roller coaster that is Irish fandom. The defense, as they have so often this season, upheld their part of the bargain. While they failed to register a single takeaway all game from an LSU team that does a fantastic job protecting the ball, although in this game, it appeared they really wanted the Irish to recover one of their many fumbles, they forced the LSU offense to enter in to a first quarter punt fest.
The problem: Notre Dame decided LSU needed another team to tango and joined the dance.
But with the maddening frustrations the first half, Wimbush failing to complete the easiest of passes, the Irish running questionable trick plays, and #33Trucking trying to figure out how to start its collective engine came glimmers of hope. The Irish defense stood tall on the goal line to force an LSU field goal which they promptly missed. After the Irish forced another LSU field goal attempt, this time with a different LSU kicker missing the try, Ian Book took the helm in the two minute drill and, showing shades of Thomas Rees (I cannot believe I just typed those words), led the Irish down the field for successful Justin Yoon field goal.
The 3-0 Irish lead at the half still wasn't much to inspire confidence. Whether Wimbush was still suffering from migraines or just flat-out failing to execute, it was hard for us to all believe that Notre Dame once again was staring a QB controversy in the face. Not only that, it was abundantly clear that Book had to take over.
And, in seemingly true Irish fashion, the QB issue that we all thought would dominate the second half ended up being the last thing on anyone's mind. An almost inexplicable error on a rolling punt saw a ball careen off an Irish player's leg and into the waiting arms of the LSU punt team. The Tigers made the Irish pay for the mistake, scoring the first touchdown of the game via a pass completion to stud LSU RB, Derrius Guice.
If 7-3 didn't seem an already insurmountable task to come back from in this sloppy game, Ian Book threw an interception after leading the Irish into LSU territory. Not only that, the play preceding the interception was a fantastic nine yard run from Tony Jones Jr. that put the Irish into the red zone that was promptly wiped out by a terrible illegal shift penalty that made the already nearing purple-faced Brian Kelly want to explode on the sidelines.
All the nightmares for Irish fans came rushing to the surface. Notre Dame found themselves trailing. They made far more mistakes than their opponent. LSU looked content to bleed the clock, showing the Irish they could dominate on a 75 yard TD drive that lasted 6:34 to bring the lead to 14-6 in the fourth quarter. Hope was all but lost. Painful reminders of past failures from this team and this coaching staff swelled to the surface. Same song, second verse. We've all seen this story before and we know how it ends.
Little did we know Book would rewrite the ending to this story.
An impressive 75 yard TD drive, highlighted by a 31 yard Dexter Williams run (who, sadly was promptly yanked after having far too big a role in a sack the next play), a 29 yard completion to Miles Boykin and a career-first TD reception from Louisiana native, Michael Young, brought the game to 14-12. We all knew what was coming next: a two-point try in the rain. If thoughts of the failures in a rain-soaked game at Clemson weren't already in the front of my mind, my wife made sure that I would by asking me why ND would do this with about half the fourth quarter to go.
This time around, the Irish executed on a beautiful play call. It was a pass, but a high percentage shovel. It put the ball into Josh Adam's hands. It called upon the strength of the Irish team, the offensive line, to blow LSU off the ball and Quentin Nelson gets all the bonus points in the world for his effort.
⚰⚰⚰ pic.twitter.com/xGQVI3kbeX

— OL Watchdog (@OLineScout) January 1, 2018
With the game tied up 14-14, LSU did their best to rip out hopeful Irish hearts. Then the unthinkable happened. We saw an opposing coach play not to lose, kicking a field goal just inches away from the goal line. Coach O's inexplicable desire to not go for the throat after a review confirmed Guice fell just short of the goal line, on a similar shovel pass that the Irish just converted their two-point conversation, gave a Book-led Irish team one more chance.
After complaining all season that Irish receivers failed to make big plays, we got an all-timer:
ABSOLUTELY JUKED 2 DEFENDERS FOR THE NOTRE DAME WIN. #SCtop10 pic.twitter.com/AQ0wY0ZLbw

— SportsCenter (@SportsCenter) January 1, 2018
One of the best secondary's in the nation flat out got dunked on. An offense led by a Purdue QB transfer, despite how good a game he played, wasn't enough regardless of how much time the Irish left LSU. Book ended the game with a single kneel down and that was that. The Irish had their first fourth quarter comeback of the season to claim their first January bowl victory since the 1994 Cotton Bowl against Texas A&M.
I will absolutely revel in this fantastic start to 2018 (especially considering Michigan and Stanford both blew leads in their bowl games, Southern Cal got embarrassed in theirs and, if your pettiness extends to Miami and Boston College, you can laugh at them as well); however, you won't see me walking around in a Citrus Bowl Champion gear. There is still much work to be done and this game alone had examples of every issue that plagued the Irish all season. Plus, ND now stares yet another QB competition this season that will see four horses in the race, a trend that is getting highly concerning in the Brian Kelly era.
Still, this win is quite sweet. Notre Dame beat another quality opponent on a rather decent stage at a neutral site. LSU came to play and threw one hell of an effort at the Irish. Personally, I'm excited to see whether or not the Irish will be able to build off of this victory into the 2018 campaign.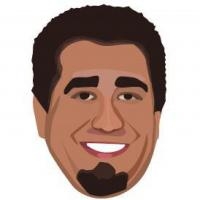 Latest posts by Ryan Ritter
(see all)