The Notre Dame – USC rivalry is one of my favorites. Growing up in Los Angeles, I watched the rivalry first hand. I grew to love the Irish more and more each year, and to detest the Trojans more and more each year.
This year's rivalry was about as good as it gets, and a convincing Irish win always makes for a fun weekend! Not only did I get to see the Irish beat the Trojans first hand, I also got to watch Notre Dame hockey on Thursday night, catch up with many old friends throughout the course of the weekend, and got to make some new friends as well.
Here is my photo diary of another epic Notre Dame – USC weekend!
I started the weekend off in Indianapolis, where I spoke to the members of the Notre Dame Alumni Club of Indianapolis at their weekly football luncheon. I had a little free time after lunch, so I took a walk around downtown as it was an absolutely stunning day.
After a refreshing walk around Indy, I was able to get to South Bend in time to make the hockey game. I used to love to watch hockey games as a student at Notre Dame, and now that we have the fabulous new Compton Family Arena, any chance I get to catch a hockey game … I take it!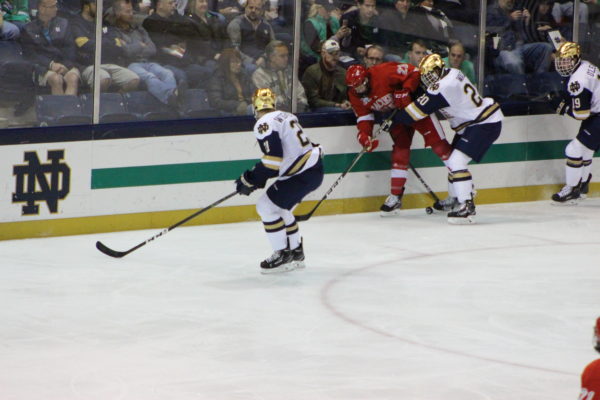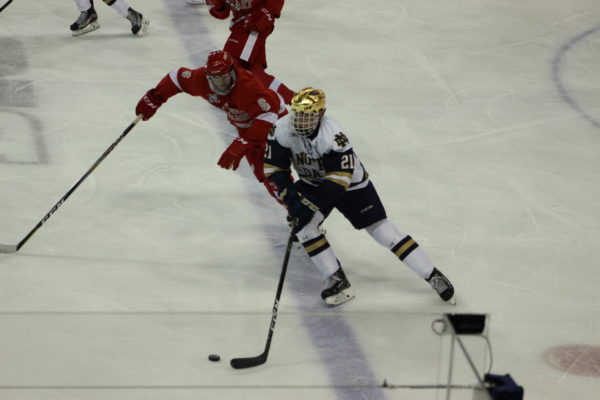 On Friday morning, I got up bright and early so that I could spend as much time walking around campus as possible. It's not very often that I have a free day all to myself, so I wanted to make the most of it. Here are a few snapshots I took around campus: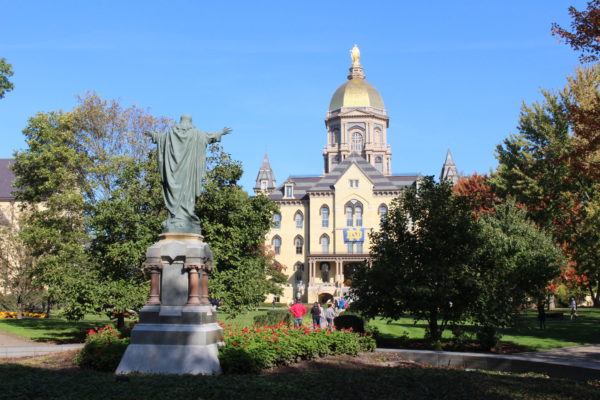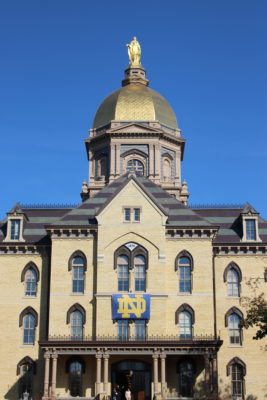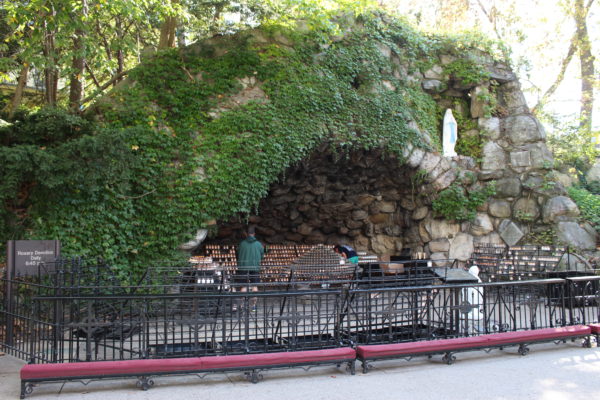 I swung by the bookstore to sell a few copies of "The Men We Became: More Echoes From the End Zone."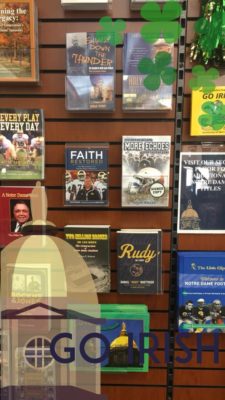 Ran into a friend from college …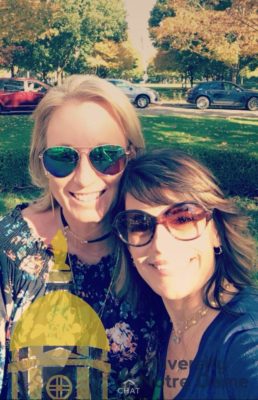 And of course stopped by the stadium!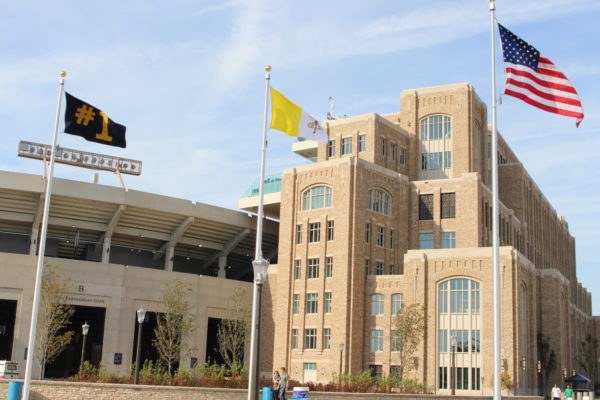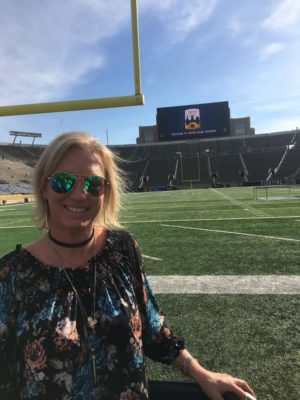 Saturday was equally as fantastic! I ran into the lovely ladies of The New ND Network.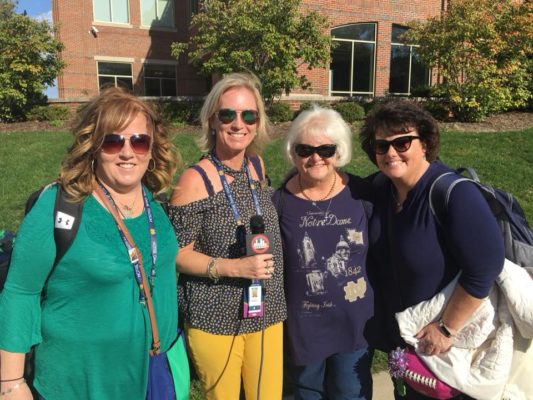 Picked up my press credentials and took a stroll through the stadium.
Tailgated with some Notre Dame greats, including the legendary running back, Lee Becton.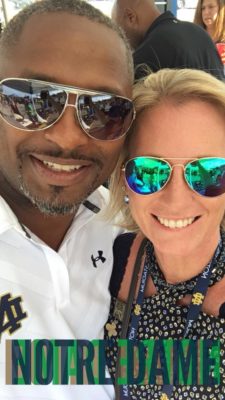 The game was incredible, starting off with this stunning sunset.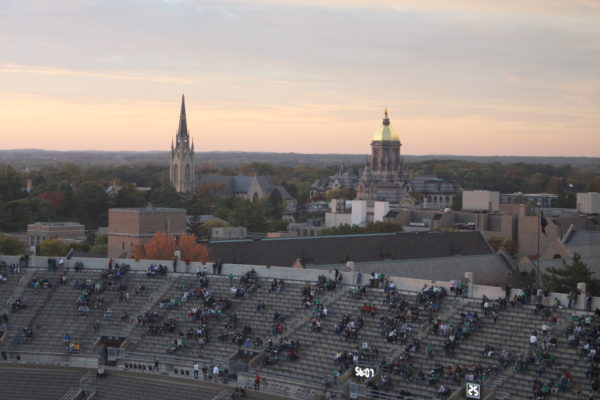 Our halftime entertainment was none other than the band CHICAGO!
And the game was everything we had hoped for.
It was nothing short of a spectacular weekend!
Now we look ahead to North Carolina State, being careful not to look too far ahead at what could be, and to just take it one day, and one game, at a time. This team has come so far in such a short time. I can't wait to see what this weekend has in store for us!
Cheers & GO IRISH!