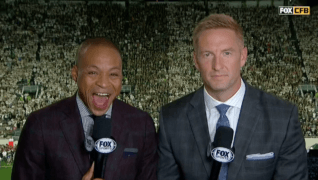 Welcome back loyal sons and daughters! Sorry the highlights are a bit late this week, life can be craaaaazy! Not that mine was crazy, it wasn't. Things just have a funny way of making your videos late.
Anyway, enough of that dreck. Notre Dame went into East Lansing this past Saturday and slapped the pants off of Michigan State 38-18 in what amounts to the final "Battle for the Megaphone Trophy" until 2026. Yeah. Its chilling at Notre Dame for the next nine freaking years. Awesome.
All that being said, its time to skip straight to the goodness you've come here for. GET YOU SOME!
Latest posts by SupermanTDJesus
(see all)