Fun fact: it's difficult to come up with a witty cat headline when the opposing mascot is a 'roided up ancient warrior.
Anyways, first thing's first, a pick 'em update. I finally had some time to figure out some issues around the site this week which has allowed me to create a much easier to remember pick 'em invite link. The link in the menu is still very much valid, but you can also tell your friends to come play along by visiting herloyalsons.com/pickem.
Remind those same friends that, even though we are entering week 4, there are still plenty of chances to win an Amazon gift card as we have this thing split up into multiple segments. Plus, as Eddie pointed out in the podcast this week, with a slate of 10 (!!!) games on the docket, you have a chance to make a major impact.
Now, with that being said, let's get to the real reason you clicked on this post: Gulliver.
Time to regress back to your shitty mean, Gulliver.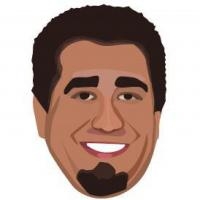 Latest posts by Ryan Ritter
(see all)