Welcome to Debate THIS! In this episode of the long-standing HLS series, we will take a look at the graduate transfer rule. Today, we have the response to JimmyG's argument of scraping the rule.

<steps out of the blogging retirement haze>
<cracks knuckles>
<cracks open beer>
Oh, JimmyG, you poor misguided soul.
Look, I gotta give you credit for seeing the bottom fall out of last season well before anyone else at HLS. However, your desire to remove the graduate transfer exception would be a horrendous mistake; in fact, this rule is one of the better things in the NCAA rule book.
And, let's be honest, that book is full of a lot of stupid.
My basic guideline for "is this rule bad?" is two-fold:
Does it manages to hold a student-athlete to a ridiculous standard that no other student at the same school would be held to?
Does the rule actually have any effect on competitive advantages that don't already exist naturally?
Take the undergraduate transfer rule: dumb. If I'm a student and, for whatever reason I want to leave, I can pack my bags, go and start classes the following semester. Even if I'm on scholarship, I'm not restricted to applying for financial aid packages at the school I wish to transfer to.
But if you play sports? <clutches pearls> Oh, my heavens, you must sit out a year because we'd just have rampant college football free agency.
Spoiler alert: this restriction has never really stopped anyone. People will play where they want to play.
Double spoiler alert: up until this past summer even walk-ons in the Big 12 were held to this same ridiculous standard and it screwed Baker Mayfield who also had a his own coach try to stop said transfer.
Now, let's take a look at grad school. Again, if you are a potential grad student, you take said path to further your own professional career. If your alma mater doesn't have the courses to get you there or if you think another school will give you a better chance at the career you want, you, again, have no restrictions.
Thankfully, the NCAA sees that this is quite literally the same thing that college athletes desire. However, unlike a student, they have a running eligibility clock as well as a the running clock of father time which is even more crucial for NFL desires. Yet, JimmyG proposes that grad transfers should sit a year, dooming them on both fronts. How does that make sense?
SURVEY SAYS:
Look, I get it, ND has seen a few graduate transfers depart and that sucks. In the face of the (stupid) undergraduate transfer rule, it very much looks like a loophole. That year of sitting out can certainly take a some of the sting away.
I mean, do you really want to see your ex with a new flame immediately after a breakup? Hell no.
Sure, the graduate transfer can definitely suck for a smaller school, but that's just someone looking for a competitive advantage in their career. It's the same thing that any other student with a good head on their shoulders would do. The very same thing happens to smaller businesses as well when a the big bad kid on the corporate block comes knocking and steals a star employee away with an offer the smaller company just can't match.
But let's look at the smaller school case in a different light. Maybe a student-athlete simply wants to squeeze a little bit more playing time in a sport they love at a smaller school instead of spending their last year standing on the sideline at their current school. As someone that hung their baseball spikes well before I ever wanted to, and seriously considered going to a D3 school to delay that, I can totally relate.
Related to squeezing out playing time, what if your coach looks you in the eye and says "sorry, no 5th year for you"? There needs to be some way for a student-athlete to use that final year of eligibility if they wish.
While the 66% non-graduating stat for graduate transfers in football and basketball was a nice one, I encourage you to dive deeper into the study. 85% of all graduate transfers enrolled in a graduate program that required more than a year of study. Should we really be surprised that student-athletes drop once their eligibility and, more importantly, their scholarships expire?
Another fun stat in that study: only 25% of all graduate transfers across all sports went within the power five conferences. That's only 64 athletes total across all sports (258 total were tracked in the study). I think that whole "free agency" thing is a bit overstated.
Finally, I shall appeal to Notre Dame fandom to show the folly of wanting to trash this rule. What is the one thing that Notre Dame restricts its football program from adding that practically every other major college football program can?
JUCOs.
JUCOs are key to fill in gaps within recruiting classes. If a certain position group is struggling, it's far easier to plug that gap with someone that's been playing college football for two years as they, more often than not, have the physical and mental tools to play high-level college football immediately. Trying that same thing with an incoming freshman? That's a huge risk and one that burns a year of eligibility as well.
As a ND fan you should want this rule to stay in place as it's the closest thing that we have to a JUCO transfer (albeit, much rarer). And the impact doesn't have to be Russel Wilson huge either. Just imagine how much of a dumpster fire the ND secondary would've been in 2014 without Cody Riggs. Hell, stay in that same year, look at the LB corps and tell me with a straight face that you wouldn't have killed for a serviceable grad transfer to step in (or in 2015 for that matter).
Bottom line: the graduate transfer exception is great. We should be encouraging the use of this rule, not demonizing it.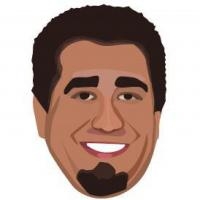 Latest posts by Ryan Ritter
(see all)