As the calendar flips over into February, we have arrived at that magical moment: National Signing Day. It's basically Christmas for the hardcore college football fan, receiving an entire new class of new presents that will don their school's colors. It's also the day that gives us a brief respite in the offseason, as the dead period of the post-national title hangover slowly gives way to the long, terrible offseason.
So in celebration, I decided to give you a complete guide to handling Signing Day. Whether you eat and breathe college football or just casually enjoy your fall Saturday, I'm here to help you. Without further ado, THE LIST:
1. Every coach had a great signing day. Yes, even yours. Everyone loves every player they signed. Well, except for Lane Kiffin. He might not be excited about anything.
2. That kid that flipped over to your school at the last minute is the greatest human being on the planet. Bonus points if he spurned a rival. Double bonus if he ran away from Ann Arbor.
3. That kid that flipped away from your school is the worst. There was always something off about him anyways. Either you had it pegged or some anonymous mind-reader on a forum or Twitter knew it and you, you intelligent college football fan, you, knew to believe it.
4. If you are thinking about tweeting at a recruit, even during signing day, here's a handy flowchart.
5. If you are blessed with a five star recruit, celebrate because recruiting rankings are everything!
6. If you don't get a five-star recruit, remember that recruiting rankings are worthless. Will Fuller was a three-star and J.J. Watt was a two-star.
7. Speaking of those diamonds in the rough, you definitely signed one. Your head coach will point it out (see also, #1). If he doesn't, someone on a blog, recruiting beat, or podcast will.
8. By the way, they are signing a National Letter of Intent (NLI), not a Letter of Intent (LOI). Unless you want to troll a compliance director on Twitter. In that case, totally call it a LOI.
9. Yes, fax machines do still exist.
10. Never forget that Lou Holtz broke our hearts on this day.
11. Pretty much every school is going to stream something on signing day. Notre Dame will start at 7:00am ET. If you are in the SEC, you mourn the loss of fax cam girls. Yes, that was a thing that actually existed.
12. Attempt to remember that these are teenagers making a major, life-altering decision. Try to keep a level head.
13. Remember that majority of college football fans will ignore #12.
Go Irish.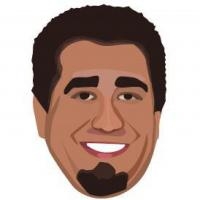 Latest posts by Ryan Ritter
(see all)