I'm out of YouTube jokes. I think quite a lot of us are beyond caring about predictions as well; however, quite a few of us are still marching onward. Thus, we leave no man, woman, or cat behind in our predictions. We will go on until the bitter end.
We love pain and I apparently I really love it because I'm bringing my family, #BabyTex included, along for this ride.
Entry
Bonus Points
The revamped D battles but we were never vamped enough for the Navy option for a revamping to help. – Irisharpe
YO DAWG, I HEARD YOU LIKED TO REVAMP AND VAMP SO WE PUT A VAMP IN YOUR VAMP… +1 (mostly for being the only non-staff member to pick an Irish loss)
THE CUBS WON THE WORLD SERIES. THIS MEANS LITERALLY ANYTHING IS POSSIBLE. NOTRE DAME CAN KICK AN ELEVEN-POINT FIELD GOAL. NAVY CAN USE FIFTEEN PLAYERS. I CAN SPEAK FARSI.

#stilldrunk – @irishmikecomedy
We needed that eleven-point field goal, apparently. +1 (could have used a +1 on the FG too come to think of it…)
Standings
Staff Picks
[table "" not found /]
Cat Picks
Straight Up: 5-4
Against the Spread: 5-4
Go Irish! Please don't lose the first game #BabyTex attends.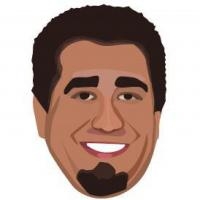 Latest posts by Ryan Ritter
(see all)