If you have ever watched Late Night with Jimmy Fallon, then you have likely seen his "Late Night Superlatives" bit. This sparked an interesting idea to present further insight into a few members of the #NDFB 2016 recruiting class. While I certainly don't believe I have quite the comedic abilities that Jimmy does, but I do think I can provide more value when talking all things Notre Dame Football. Unlike your old, dusty senior yearbook where all of the "Most likely to…" were voted on by an entire class, these were all conceived in one mind, so don't break out the pitchforks when one of them doesn't pan out. Without further ado, The Recruiting Class of 2016 Superlatives:
Most likely to be a first round draft pick
Tommy Kraemer
Kraemer is the crown jewel of the 2016 class, and I acknowledge it may seem cliché to project the highest ranked recruit of the class to be a first round draft pick. However, it's simply too difficult to bet against a Top 100 recruit, high school senior who is already 309 lbs., stands 6 feet 5 1/2 inches tall, and will be mentored by a coach who has demonstrated a distinct ability to put offensive linemen in "The League."
One doesn't need to look much further than my previous piece, where I gush about Kraemer, to see that I am more than bullish on the Cincinnati, Ohio product. It would not be a surprise to see Kraemer potentially push for a spot within the 2-deep on the offensive line this year. But considering the depth at the position is in very good shape, he may be best fit to redshirt and take the year to learn, grow and mature.  This path proved beneficial for Quenton Nelson (who was also a Top 100 recruit) who started at guard last year and used his redshirt year to grow to a massive 325 lbs. Big Tommy projects to be a solid anchor in a future Irish offensive line while also possibly projecting to cash in on a handsome signing bonus around this time in four years.
Most likely to make an immediate impact
Devin Studstill
Studstill is a rangy safety from Palm Gardens, Florida.  Standing 6 feet 1 inch and weighing 190 lbs., he's appeared to have already added 10 lbs. since being on campus as an early enrollee (graduating high school in December to enroll at Notre Dame for spring term, thus affording him the ability to participate in spring football).
During his short time with the team, Studstill has already made positive impressions on the coaching staff – Brian Kelly included. Kelly highlights that he has already established an understanding of the defense, while physically proving he belongs at the collegiate level. The news about understanding the defense may raise a few eyebrows within the Irish faithful, as fans have seen a defensive backfield (safeties especially) that has struggled with assignments and suffered blown coverages over the past two years. Studstill's physical gifts are likely not surprising any of the coaches, because he was widely regarded as the top prospect at safety on the Irish's recruiting big board. Though only a three star recruit, the coaches agreed that the athletic Floridian was a priority, and Kelly's comments, along with significant first team reps in spring ball, would suggest that they evaluated him accurately. Studstill benefits from playing a current position of need at safety. The graduation of Elijah Shumate coupled with the uncertainty and unproven safeties on the roster produce an exciting opportunity for him to step in and contribute during his freshman year. I find it possible, yet unlikely, that we see Studstill starting at safety across from Texas come September, but I do firmly believe that he will be consistently rotating his way into the game giving him the best chance to make an immediate impact within the 2016 recruiting class.
Most likely to switch positions
Chase Claypool
Claypool is an interesting wide receiver from Abbotsford, British Columbia (Canada). He stands at an intriguing 6 feet 5 inches, weighs 205 lbs. and was a four star recruit.
Claypool dominated throughout high school, albeit against lesser competition than traditional football talent hotbeds like Florida and Texas. As stated, Claypool was recruited as a wide receiver, but it wouldn't surprise me if the Irish decide to kick the tires on Claypool potentially contributing on the other side of the ball. It wouldn't be the first time that a highly regarded offensive recruit flipped from offense to defense – Jerry Tillery did it last year from offensive tackle to defensive tackle, and James Onwualu made the transition from wide receiver to starting linebacker a few years ago.
Claypool's size and raw athletic ability could potentially translate into a much needed rush end, or possibly linebacker.  If you still aren't sold on this kid's athleticism, don't take my word for it. Instead take Brian Kelly and the coaching staff's opinion during a neat exchange on a phone call where Kelly asks Claypool how his basketball game went the previous night. I'll save you the suspense – he dropped 51 points in the specific game Kelly asked about, and averaged over 40 points per game throughout the season. In the highly unlikely chance that Claypool doesn't find himself on either side of the ball, Mike Brey and the (back to back Elite Eight) Irish hoops squad might see if he's interested in balling out in Purcell Pavilion. With his Canadian roots, potentially uncapped athleticism, and overall physical stature, Claypool is the most fascinating recruit of the 2016 class.
Most likely to ruin a color commentator's day
Adetokunbo Ogundeji
Say that five times fast – or once slowly if you can. Ogundeji is also most likely to join current Irish sophomore wide receiver Equanimeous St. Brown on the "All-Name Team."
"Ade" is a defensive end that comes to South Bend from Walled Lake, Michigan and stands 6 feet 5 inches and weighs 225 lbs. After initially committing to Western Michigan, Ade was all Irish less than a month after Notre Dame offered him a scholarship. He even visited campus at least five times (per 247sports) before signing his letter of intent.
Raw, raw… (WWE) RAW! Ade was a three star recruit that will benefit significantly from a redshirt freshman year. Similar to Chase Claypool, Ade lacks no athleticism.  He will also benefit greatly under the fine tutorship of defensive line coach Keith Gilmore.  Consider him putty to be finely molded and tuned into a fine contributor after a year or two of development. Additionally, consider him to truly test the phonetical skills of many color commentators.
Most likely to steal the opponent's lunch money
Parker Boudreaux
Boudreaux found himself with over 60 scholarship offers throughout the recruiting process. It seems almost every school in the country wanted this offensive lineman from Orlando, Florida who stands 6 feet 4 inches and weighs 287 lbs.
"P-Money," as he is so eloquently known on Twitter (with over 56 thousand followers mind you), brings a nasty, in your face attitude to South Bend. One glimpse at a few of his high school highlights and one doesn't hesitate to see how this attitude translates into countless pancakes on the football field. Make no mistake; P-Money is a brawler through and through. But as offensive line coach Harry Hiestand explains, he is also a technically sound football player. With the offensive line depth currently in solid shape, expect Boudreaux to spend his freshman year hitting the weights hard and hitting training table (meal time) equally as hard. Oh, did I mention that he pulled a school bus to announce his commitment to Notre Dame…?
Most likely to be unfairly compared to a previous Notre Dame Football player
Ian Book
Book is a three star quarterback from El Dorado Hills, California. He stands 6 feet 1 inch and weighs 200 lbs. Book was previously a Washington State commit until he took an unofficial visit to Notre Dame and the ultimate lure of Offensive Coordinator and Quarterbacks Coach (Prince) Mike Sanford was too tempting to resist.
Book decommitted from Washington State and committed to the Irish three days following his first visit to South Bend. Some who follow the Irish have already made the comparison of Book to former #NDFB quarterback Tommy Rees. Whatever your personal opinion was on Rees, I urge you to indefinitely postpone drawing this comparison. One peek at Book's high school stats shows that the West Coast kid can really spin it, while illustrating the ability to be a threat with his legs.
During his senior campaign, Book completed over 70% of his passes, threw for over 3,000 yards, 30 touchdowns, and only threw 5 interceptions. As stated, Book can also tuck the rock and be a threat on the ground. He ran for 779 yards (6 yards per rush) while accounting for 12 touchdowns on the ground during his senior year.
Again, regardless of your feelings about Tommy Rees, we can all agree that he was essentially a nonthreat in the ground game (with the exception of the sneakiest, most methodical quarterback draw of all time against Michigan – ha ha ha…). Book is a heady quarterback that fits the current offensive system, unlike Rees who had multiple limitations.  With this being said, BOOK = REES; please don't let anyone try to tell you that they are similar players.
This concludes the 2016 Recruiting Class Superlatives. Overall, the coaches succeeded in addressing many of the team's needs with this class. Dare we say that this class is…wait for it…most likely to bring #NDFB a National Championship? I'm certainly not going to make that bold of a prediction just yet, but hey, we all have dreams right?
Cheers and Go Irish!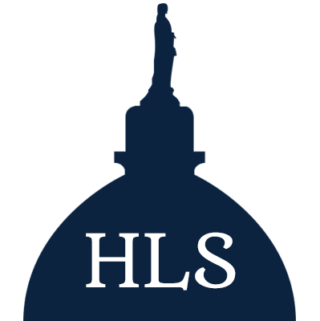 Latest posts by BJ Konkle
(see all)