Beach is back.
Notre Dame Men's Basketball (#NDMBB) received great news Sunday night – V.J. Beachem decided to return to the Irish for his senior year after testing NBA waters by declaring for the 2016 NBA draft last month. Having not signed with an agent, Beachem was afforded the opportunity to work out for NBA teams, receive feedback from scouts and front office personnel, and still have the ability to withdraw his name from the draft and return to Notre Dame to play out his eligibility and, most importantly, graduate with his degree.
Head Coach Mike Brey strongly advocated for Beachem to jump at this unique opportunity explaining, "I really pushed for V.J. to take advantage of the new rules to get a better understanding of his future in professional basketball." Brey also highlighted that V.J.'s individual play was peaking at the right time during the Irish's second consecutive Elite Eight run in the NCAA tournament. Anyone who followed this roller coaster of a run would agree: Beachem was at his best when the lights were the brightest.  His play garnered enough respect to be named a member of the 2016 NCAA East Regional All-Tournament Team.  He averaged 17.5 points and 4.0 rebounds per game throughout the tourney.
"Beach" saw limited action his freshman year, only averaging 8.5 minutes per game. Playing time increased in his sophomore season to 14.6 minutes per game, but it was going to be an uphill battle for more action with both Pat Connaughton and Jerian Grant commanding the team. Last year, V.J. busted onto the national stage, as previously mentioned, playing his way onto the NCAA East Regional All-Tournament Team. Throughout last year, he averaged 12 points per game, 3.9 rebounds per game, essentially doubling his averages from his sophomore season. He also averaged almost 1 assist per game, and, equally important, he averaged less than 1 turnover per game. V.J. first became known for his uncanny ability to get hot from beyond the arc, averaging 44% last year.  He has more recently been known to make people faint after throwing down thunderous dunks and posterizing Tar Heels in the Elite Eight game last March.  It's dunks like these that have 90s kids like myself jumping off the couch hollering "NBA JAM" taglines – "BOOMSHAKALAKA!!"
Beachem's decision to return to Notre Dame is a crucial one. #NDMBB is already losing Zach Auguste and Demetrius Jackson, both incredibly pivotal pieces to the aforementioned back to back Elite Eight appearances. In an era of college basketball where the "one and done" players appear to capture the majority of the spotlight, words can't explain the added value of returning a starter with three previous years under his belt. Coach Brey and Co. haven't had the "luxury" of the glorified "one and done" recruits.
This isn't to say that the Irish wouldn't recruit a "one and done" type player, or be happy to see a player have that kind of success. Rather, the recent success of #NDMBB has come from taking the opposite approach – building teams the old fashioned way by developing a program that revolves around solid upperclassmen leadership.  The 2014-2015 season was led by two seniors, and current NBA talents, Pat Connaughton (Portland Trailblazers) and Jerian Grant (New York Knicks). This past 2015-2016 was led by senior, Zach Auguste, and junior, Demetrius Jackson, who will both soon join their former teammates in "The League." Both seasons, along with the four upperclassmen who led them, demonstrate how truly valuable V.J. Beachem's return to the Irish is. Hopefully he and fellow senior to be Steve Vasturia can follow the recent trend of dynamic duos to lead Notre Dame to a deep run in the NCAA tournament.
Cheers and Go Irish!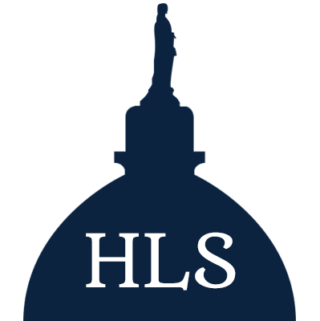 Latest posts by BJ Konkle
(see all)