Sheldon Day was a formidable defensive lineman and even more cherished leader during his tenure at Notre Dame.
Back in the 2011-2012 recruiting cycle, Day was a four star prospect (per 247sports composite ranking), and was ranked the 111th best prospect in the country. Day was an early enrollee, which helped make him an early contributor in his freshman year where he saw action in all 13 games accounting for 23 tackles (13 solo) and 2 sacks.
In his sophomore season, Day played in 11 games (8 starts), contributed 33 tackles (21 solo), and 5.5 tackles for loss. Day's junior year yielded 11 starts until a knee injury suffered against Northwestern prevented him from playing in the final 2 games of the season.
In his junior campaign, Day was named a captain and recorded 40 tackles (24 solo), 7.5 tackles for loss, 1 sack, and 2 fumble recoveries.
Day's senior year was statistically his most productive year, where he played in all 13 games and made 45 tackles (33 solo), doubled his tackles for loss from the year prior with 15.5, and had a career best 4 sacks, while also forcing 2 fumbles (all stats credited to und.com and sports-reference.com). His consistent improvements year over year are undoubtedly a positive trend that NFL teams like to see.
At the NFL combine Day recorded the following measurables:
• 6'1" – 293 lbs. – 32 5/8" arm length – 9 5/8" hand size
• 5.07 seconds 40 yard dash
• 21 reps bench press (at his Notre Dame Pro Day he recorded 26 reps)
• 30" vertical jump
• 102" broad jump
• 7.44 seconds 3 cone drill
• 4.5 seconds 20 yard shuttle
For the non-combine nerd (like myself) these numbers aren't our gospel to draft projections like they are for NFL scouts. With that being said, let's summarize someone who can put these numbers and Day's film into draft perspective.
To paraphrase Lance Zierlein from NFL.com, Day benefits from his experience at both defensive tackle and defensive end, where his quickness of the snap is his biggest strength.
Zierlein highlights his "uncommon athleticism for a squatty body type," and further displaying this athleticism "with unheard of ability to mirror and match receivers in zone coverage," (insert Brian VanGorder's complicated defensive "scheme" comment here). Other strengths include quick hands, lateral quickness and strong motor. Zierlein describes Day's potential weaknesses this way: "Frame is lacking the pure bulk to make a living inside and length to become a consistent pass rusher off the edge." The entire profile by Zierlein can be found at NFL.com.
Overall and as previously stated, Day's year after year positive trends in production throughout his #NDFB career definitely checks a number of boxes for NFL scouts, perhaps even suggesting that his best days are ahead of him. Naturally, Day's size has always been his biggest criticism, yet his uncharacteristically remarkable athleticism has always prevailed. In summary, the Jaguars are getting an intelligent, athletic, versatile defensive lineman, who has the ability to contribute from day one and could eventually develop into a starting role.
Cheers and Go Irish!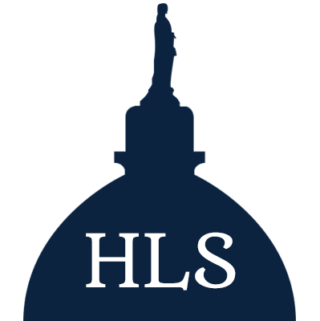 Latest posts by BJ Konkle
(see all)