For the first time in a long time, I found myself downright pissed at Notre Dame at halftime.
The 35-20 lead that the Irish took into the locker room might as well have been flipped. The effort was uninspiring. The offense sputtered far too often, including a terrible interception due to, of all people, Will Fuller trying to catch the ball with his body and not his hands. The defense looked lost, giving up three consecutive UMass drives for touchdowns, including a one-play, 78-yard drive that made Marquis Young look like Leonard Fornette.
I wanted Brandon Wimbush to start the second half. C.J. Prosise should have only needed his impressive 100+ yard first quarter before he took a well-deserved rest for the remainder of the game. Nyles Morgan should have been flying around the field while Jaylon Smith and Joe Scmidt were carefully bubble-wrapped on the sidelines. The Irish looked to be on pace for such a performance for most of the first quarter, but everything just seemed to fall apart.
Then the second half happened and everything was great again.
This game reminded me of so many other non-ND games that I have watched before. You take a top-ten team against a ridiculously weak opponent. The top-ten team falls on their face and, by halftime, you start to entertain the notion of a huge upset. More often than not, halftime is where such thoughts remain and quickly die as said superior team figures it out and just trounces their opponent like it was nothing in the second half.
I can't tell you how much I've wanted a Notre Dame team to come out with a similar response. It seemed to be all or nothing with the Irish. If a blowout was going to happen, it went wire-to-wire. If there was a struggle, that too went wire-to-wire.
Something finally clicked against UMass, as the Irish dominated UMass 27-7 in the second half, mostly played by backups, to finish the day with an impressive 62-27 victory that covered any spread Vegas conceived comfortably.
https://www.youtube.com/watch?v=T3afbWJ5ufQ
By the time the final whistle blew, you could take your pick on impressive and historical stats that the Irish managed to compile. They scored 60 points for the first time since 1996 against Rutgers (man, that school is still taking in the shorts these days) and their 457 rushing yards on 51 attempts for a 8.96 yards/rush average (hell yes, I'm bolding that sexy stat) where the highest since they ran over Boston College in 1996 for 426 yards.
More run the damn ball goodness: Notre Dame has rushed for over 200 yards every game since the Music City Bowl against LSU. The last time the Irish did that was in 2000 under Bob freakin' Davie when the Irish did it six times in a row (sidenote: I'm now cheering hard for this team to topple that mark now that I'm aware). Notre Dame also came close to having three rushers go for over 100 yards and probably would have if Wimbush didn't stumble on one of his runs in which he had nothing but green turf ahead of him, finishing with "only" 92 yards.
C.J. Prosise led the day with 149 yards on 15 carries, notching two TDs. He now has 600 rushing yards this season with 495 in the past three games which is the most in a three game stretch since Julius Jones in 2003. Prosise is also the first ND back with three consecutive 100-yard games since Darius Walker in 2005. He was almost outdone by freshman Josh Adams who had 133 yards on 13 carries and a 70 yard TD.
Adams wasn't the only freshman to find the endzone against UMass. The aforementioned Wimbush had a TD run. Dexter Williams found paydirt. And C.J. Sanders returned a punt for a TD (shockingly, out of what appeared to be a punt safe call) which was the first Irish punt return for a TD since Golden Tate in 2009 and the first in ND stadium since Tom Zbikowski (!) in 2006.
Oh, and that Will Fuller guy got another TD reception, the 22nd of his ND career. Minor footnote.
Even with the second half freshman party, the game wasn't all sunshine and rainbows. Despite Cole Luke pulling down the first INT of the season for the Irish on a Mathias Farley tip drill, the secondary had very little to hang its hat on. For quite a bit of the game, UMass receivers consistently burned Irish DBs in one-on-one coverage, which is ever-so concerning with Clemson and Southern Cal right around the corner.
I'm honestly not sure what the issue is here. Brian VanGorder could be trusting his DBs too much against inferior opponents and blitzing more than he should. Both Virginia and this game against UMass had borderline disaster moments against the pass. Perhaps the blitz rate slows down against Clemson next week (although with freshman all over that O-line, I doubt it), but even then, when the Irish drop into zone, the windows appear to be so large that I'm pretty sure I could complete a pass.
Make no mistake, the Irish are getting pressure even if the sacks aren't coming very often. However, it appears that opposing QBs (Swoopes excluded) are able to find their open receiver quickly than BVG would like.
Whatever the issue is, I'm hoping there is another SWAG team that BK has up his sleeve that can help fix it. While Clemson has shown some holes in their game, the Irish simply can't afford to let Deshaun Watson pick them apart and place all the pressure in the world on DeShone Kizer on the road.
But all-in-all this was a game that would drive you to drink out of anger and joy. I both hated and loved this game. At the end of the day, the scoreboard reading CFB fan/pollster will chalk this up as a dominating ND victory against a vastly inferior opponent which is exactly what the Irish want. The silver lining to the terrible moments of the first half will give Brian Kelly and staff more than enough ammo in the next week of practice.
EVEN BETTER: no one had a season ending injury. There were some injuries before the game as Tyler Luatua was held out with a concussion and Corey Robinson suffered a knee sprain during warm-ups and will have an MRI to confirm there is nothing more serious. Ronnie Stanley gave us all a scare as he went down after being rolled up on, but Kelly stated after the game it was only patellar tendonitis and not major.
(By the way, big 'ol h/t to UND.com for all of the awesome historical information for this game.)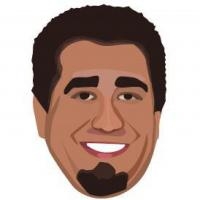 Latest posts by Ryan Ritter
(see all)