Ladies and gentlemen, boys and girls, and children of all ages – gather around as we tell you one of the greatest stories in Notre Dame Lore. It's a wonderful story of two princesses who ruled the Notre Dame kingdom and those of you who aren't down with that, we have two words for you… GO IRISH!
Once upon a time, in a kingdom far away in the land of Notre Dame lived two princesses, Princess Molly and Princess Anastasia. Princess Molly was a soft spoken, intelligent, and beautiful princess who knew how to motivate Her Loyal Sons into defending the Kingdom. Princess Anastasia, on the other hand, was brash, strong-minded, and known to drink the men under the table throughout the Kingdom. Together, the princesses' goal was to bring a championship to their Notre Dame Kingdom.
Unlike Alabama and several other SEC schools, the princesses didn't believe in claiming fake championships that they didn't win. Thus they trained their army of Fighting Irish to destroy the other kingdoms. This year presented new challenges. The first to invade the Kingdom was the Longhorns of Texas, to summarize that massacre…the Longhorns were checked into Smackdown Hotel on the corner of Know Your Role Boulevard and Moose Krause Circle. Next, our army of Fighting Irish were drawn into Virginia Cavaliers' Kingdom. This was a hard fought battle and many were lost including our battle leader, Sir Malik Zaire. Just as things looked lost for Notre Dame and the two princesses, things got as hot as an oven and the Cavaliers felt the Rise of the Kizer. Legend says Sir DeShone Kizer came in with his arm of gold with a touch that would make the ladies blush. Sir Kizer smashed the air out of the Cavaliers' Kingdom and avenged Sir Zaire and the rest of Her Loyal Sons that were lost in battle.
The Princesses were filled with joy. The Rise of the Kizer brought hope back to the Kingdom when all seemed lost. Princess Molly took the time to study the playbook with him, while Princess Anastasia taught him how to trash talk. Would he fulfill the prophecy where every time there is a Triple Crown winner in horse racing that Notre Dame has won the Championship? Only time will tell as a new threat has invaded the Kingdom. Unlike past threats, Georgia Tech has selected to attack in three ways. But little does Georgia Tech know, the Kingdom of Notre Dame has the original triple option: the Father, the Son, and the Holy Spirit.
We go into battle as betting underdogs and predict a victory. "We came here to chew bubble gum and kick ass…and we are all out of bubble gum." Georgia Tech will feel the wrath of the Notre Dame Princesses. Notre Dame 31 Georgia Tech 28.
As a reminder here are the #CostumeGameDay Contest Rules:
You have an opportunity to win a #CostumeGameDay prize each week. There are FOUR ways that you can have your name entered into a random drawing. For each one of the four things below that you complete, you earn one entry. You can earn up to four entries max per game.
Retweet my #CostumeGameDay photo on Twitter (@Mrstruj) until Midnight ET.
Retweet the @HerLoyalSons#CostumeGameDay Twitter post until Midnight ET.
"Like" this post on the Her Loyal Sons Facebook
Leave your Twitter handle name in the comments section of this post until Midnight ET.
Feel free to follow us (@Lluckoftheirish and @Mrstruj) on Twitter. If you have a fun outfit you want to show off, please send it to us on Twitter. You might make the Best Spirited Showcase on Her Loyal Sons!
Don't forget to have fun, be yourself and forget the haters! As always, Notre Dame is #1! We are ND! Go Irish!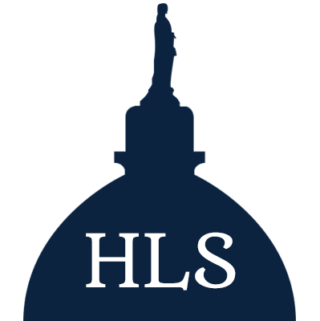 Latest posts by Anastasia
(see all)