On a few occasions, I have made the journey into enemy territory to watch Notre Dame football. Typically, the locations are either incredibly hostile or full of fans that are certain that they would defeat the Irish. For reference, here is my away game history:
2004 @ Michigan State (ND win 31-24)
2005 @ Michigan (ND win 17-10)
2005 @ Stanford (ND win 38-31)
2006 @ Southern Cal (ND loss 24-44)
2012 @ Oklahoma (ND win 30-13)
Virginia fell into a whole other category. If there was any remote hope that Virginia would upset the Irish, it certainly wasn't expressed publicly by any fan that we met before the game. In between southern hospitality, beers, ham sliders, fried chicken, and good-natured back-and-forth ribbing, almost every conversation with a Virginia fan ended with an early congrats for a future Irish win.
It wasn't until our group wandered into the stadium that we encountered anything that would be considered hostility. Compared to abuse that has been launched my way at the Big House, Spartan fans, and some of SC's finest, it felt like child's play.
Our "seats" were in a general admission lawn area. This area, called "The Hillside" is a part of the student section at Scott Stadium. We were able to purchase these at $50/each as a student guest as we have a Domer friend attending the Darden School of Business for his MBA, making this the cheapest ticket I've ever bought for an Irish game.
There were no restrictions on how many he could buy and, clearly, we weren't the only ones taking advantage of it. The green of the Irish faithful was far from a rare sight on the Hillside and somehow, a group of five Irish fans managed to secure front row tickets in the seated area of the student section. I have no idea how they pulled that off and I was shocked by how many Irish fans were in an area that is typically sacred ground for the home fans.
If there was barely any hope before this game, seeing multiple groups of Irish fans invading your own student section likely killed whatever was left.
****
Notre Dame appears to all but confirm the lack of hope many Virginia fans had about this game. Even when the first ND drive stalls, the Irish score on a fake field goal. It was as if Brian Kelly wanted to ensure that Virginia fans would associate any potential success with failure.
Unfortunately, the Irish decide to go for two via a Ty Willingham swinging gate tribute and return some of that snuffed-out momentum back. Kelly becomes the gambler that splits a twenty at a blackjack table. He looks like a genius when an ace lands on his first face card, but is brought back to earth when a six lands on the other.
However, Kelly's risky gambles appear to have little consequence based on the performance of the Irish defense. Brian Van Gorder shows the Virginia crowd Texas was no fluke as the Irish force back-to-back three and outs to start the game.
Meanwhile, the offense still struggles to finish drives, but when the defense manages to hold the Hoos to only 28 yards of total offense in the first quarter, it doesn't seem to matter. In fact, the only real positive offensive movement is a 16 yard pass to end the quarter. In comparison, the Irish have already tallied 164 yards of total offense.
Who cares if the Irish have zero TDs on offense to this point. Eventually Zaire and company will settle in and deliver the blowout win every Irish fan expects. This won't be close.
****
If there is one lesson that I have failed to learn as an Irish fan, it is that I shouldn't give in to hope. Too often, the end result is despair. The Irish will string a couple of good series together against a superior opponent and I begin to believe that the upset fantasy playing in my mind will become reality.
As the second quarter unfolds, Notre Dame is still sputtering along and Virginia is taking advantage, building a 14-12 lead at the half. Their fans, once resigned to a loss just a couple hours prior, are now buying into the hope that they may just pull off the gigantic upset.
While the orange-clad fans soak in their new-found, post-tailgate buzz, myself, and our entire group are strangely calm. We know the Irish are the superior team here. If the can just get of their own way, this will end up like Baylor/SMU from last week in which SMU teased an upset to only be blown out.
In fact, my internal hubris grows to the point in which I pity the Virginia fans giving into this upset delusion. I know the eventual kick in the shorts is coming as I have been there too many times before.
Notre Dame all but confirms the blowout is coming as Zaire and Fuller connect on a 59 yard touchdown bomb that just looks far to easy on their second drive of the half which lasts all of that one play. It's a clear message that the Irish can do this whenever they want. The first half was nothing more than lulling Virginia into a false sense of security.
The Irish defense is back on track too. After dodging a bullet with a missed Virginia field goal, they string together three consecutive three & outs that total for 6 yards (and really, were it not for a stupid unsportsmanlike conduct penalty, it would've been four consecutive three & outs). The Hoos special teams don't help the cause and put the Irish in plus territory. Zaire looks to kill any remaining hope in Chancellorsville opening with a 18 yard pass to Chris Brown to put the Irish on the Virginia 27. Zaire follows this with a three yard run.
And now he's not getting up.
****
If there's another lesson that I have failed to learn as an Irish fan, it is that expectations of an easy win is a fool's errand. Not only do too many teams seem to magically have their best game of the season against Notre Dame, but the Irish schedule lends itself to the let-down-look-ahead sandwich far too often. After blowing out Texas and Zaire receiving Heisman hype for his incredible performance and with Georgia Tech, one of the toughest Irish opponents of the season, waiting in the wings, we should have seen this coming.
Now, on top of all of that, the "I hope we don't see injuries like we did in 2014" thought now has 2015 laughing in its face. Our starting quarterback can't walk off the field under his own power. Just last week our starting running back went down with a season-ending ACL injury. Before the damn season even started, a starting defensive lineman went down.
If that wasn't enough, each of those positions saw transfers that already raiding the depth of each position (yes, I am aware Jones plays DT and DEs departed, but I'm comfortable in rolling with this). All of a sudden, Deshone Kizer, ND's backup QB that did not get nearly enough reps in the spring thanks to Golson essentially wasting a roster spot before his transfer, is heading into the game with WR-turned-RB, C.J. Prosise.
This is the doomsday scenario for the season. I am sick to my stomach. Virginia fans smell blood in the water. Kizer hands the ball off to Prosise for a 24 yard TD run.
Doomsday may have to wait another week. The Irish are up 26-14 with a 0:54 left in the third quarter. All of a sudden, I see many orange shirts head for the exits.
I am absolutely dumbfounded.
****
The Hillside is not spared from this Cavalier exodus. A noticeable portion of the students on the Hillside trek up the hill and out of the stadium. My buddy had told us before the game this was a common practice, but usually when Virginia was on the wrong end of a beating. None of us can believe so many fans have waved the white flag in this one.
The Hoos are only down by two TDs. There's over a full quarter left to play. The Irish are now down to their backup QB. Virginia has proven that they can indeed move the ball on the ND defense in the first half.
I know damn well this game is far from over, but it seems there are a fair amount of Virginia fans that disagree right now. Their hope has died. They do not wish for it to be reborn. Instead, they will take their chance to beat traffic or find solace through booze.
Matt Johns then proceeds to lead Virginia on a six play, 75 yard TD drive that takes only a little over two minutes. The drive is punctuated by a Johns TD scramble that should have been a sack, but a missed tackle in the backfield was all the opportunity Johns needed to resurrect hope within the stadium.
The Irish now lead 26-21 with almost the entirety of the fourth quarter to go.
Good call, departing fans.
****
Kizer takes the field to start his first drive as ND's starting QB. Zaire has been carted off the field and my phone manages to finally get a data connection. It, fittingly, lasts just long enough for me to see his ankle bend in the most unnatural of ways. No official announcement has been made, but our group now knows "Deshone Kizer, ND starting QB" will be the likely reality for the remainder of 2015.
Sadly, his first drive doesn't quite get on track after Prosise is stuffed on a 3rd and 1, adding to the maddening 0'fer the Irish have compiled all day on third down conversions. The gamblin' man that was Brian Kelly earlier in the game is gone. The Irish punt on 4th and 1.
Thankfully, this conservative bet pays off as the Irish force their first turnover of the season. But that joy is short-lived.
Incomplete pass. Run for no gain. Kizer is sacked. Three & out. I worry Kizer may not be ready for this. He couldn't read the progressions fast enough nor navigate the pocket during the Virginia pass rush.
Prayers start for the Irish defense to save the day. They fail to do so. Virginia is now up 27-26 with less than two minutes to go.
The Virginia fans on the Hillside that refused to join the previous exodus now decide to taunt the football gods. They have now moved to the bottom of the hill to prepare for a field rush. This is, without a doubt, the most bi-polar thing I have ever witnessed within a fan base.
Hope is more than just alive for them now. For them, victory is certain.
****
Hope is barely alive among our group. It has been mostly been replaced by anger.
Anger that we screwed around in the first quarter by going for two. Anger that we haven't converted a third down all day. Anger that our running game looked great until it became short distance. Anger that the usually sure handed Irish receivers are dropping passes, including Will Fuller. Anger that the Irish secondary looks more confused than Gary Gray against Michigan in 2011. Anger that the entire team has played some of the sloppiest football possible and now we are reliant on our backup QB with no experience to lead the Irish down the field to hopefully give our freshman kicker a chance at his first game-winning FG on the road.
Kizer starts the drive 1-3, all to Will Fuller, and it's now 4th and 2. Kelly calls a timeout. I feel like I need to vomit.
Kizer picks up the 4th on a planned QB run. Then hit hits his next two passes driving the Irish down to the Virginia 40. The Irish call another timeout. Kizer looks calm, confident. This could happen. Hope has returned and my heart is now beating out of my chest.
The Irish come out of the timeout with some form of a screen that makes no sense. To make matters worse the offense is scrambling to line up. Time is bleeding off the clock. Our group, and every Irish fan around us is screaming for the Irish to get on the ball.
As the clock clicks down, Kizer finally snaps the ball. I am expecting a quick out to get the Irish into field goal range. Kizer waits and I feel like I can read his mind. I know he's going for the endzone. I may or may not have remembered to breathe at this point.
Kizer turns towards the corner of the endzone that we are facing and uncorks the most beautiful bomb. I look down to see Fuller beginning to create separation. I look back up and see the pass looks to be on target. Look back down, Fuller is completely behind the coverage and burned them. Look back up, ball is still in the air.
Time has slowed down to the point in which I feel like I could sprint from the Hillside and catch this pass.
I look back down and Fuller has extended his arms. He snags the pass. Touchdown.
Oh my!

Down 1, @NDFootball connects on this 39-yard TD pass to pull into the lead at Virginia with 12 seconds to go: http://t.co/sSJFYhGaY5

— ESPN (@espn) September 12, 2015
****
If you had compiled a list of football things for 2015, I can assure the following wouldn't have been on it:
Jumping up and down on the Virginia Hillside losing my mind because of a last-second winning TD
Having a random, young Irish fan asking us to put her up for push-ups to celebrate because of a last-second winning TD
Being able to laugh at Virginia fans for daring to taunt the football gods and prepping to rush the field with nearly two minutes left
Having all of the above happen without our starting QB
Midway through doing push-ups, I realize I forget how many points the Irish have scored and have to check the scoreboard. After I check, I realize it was probably a very bad idea to attempt to aid in 34 push ups, completely out of shape and on an incline, no matter how light this young Irish fan was.
After we hoist our new Irish friend up for the 34th push up, I finally get a chance to take a deep breath. My heart has been on the verge of explosion ever since Fuller caught Kizer's bomb. I am able to take a look at how stunned the Virginia faithful are. Some are still at the bottom of the Hillside still holding the surrender cobra pose. Others are making the trek back up the hill and out of the stadium in stunned disbelief. Others look frozen in place, waiting to wake up from a nightmare.
****
Hope is the cruelest of all the cruel things in sports. Heartbreak doesn't happen without hope. Virginia could have lost 45-0 and it wouldn't feel nearly as bad for their fans as this does. The fans that exited the stadium before the 4th quarter are now the lucky ones. They abandoned this silly thing called hope a long time ago.
However, this cruel thing called hope has now come full circle. Now, Irish fans are the ones left with the sliver of hope that Deshone Kizer can find a way to lead the Irish to a playoff run. After all, Ohio State did it, albeit without also watching their starting RB fall in week 1, but still, precedent exists.
And wouldn't a playoff run with a backup QB add yet another chapter in the storied lore of ND football? I mean, if a backup QB can come into a game and pull a Joe Montana his first meaningful minutes, wouldn't it be logical that he could continue to win games as he gets more reps in practice and experience on the field?
This is what hope does. It starts small and then continues to build until the small ember becomes of a full-fledged fire.
As I listened to the ND post game show during my drive to the airport on Sunday, I listened to Jack Nolan do this very thing. At the start of the show, he was devastated with the loss of Zaire, stating that making a bowl game would be a realistic outcome. As the show continued, the hope within burned and Nolan began to pump himself up and began to see a potential path to the playoff. A rough path to be sure, but one that wasn't completely impossible.
I'd be lying if I said I didn't buy-in just a little bit at certain points of the show; however, that could all die next week when Georgia Tech visits South Bend this Saturday. Until then, we will let that hope burn.
Because we never learn.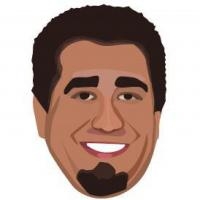 Latest posts by Ryan Ritter
(see all)