I certainly understand that Notre Dame Football offseasons are never quiet these days. That being said, I would not have imagined that, in the same offseason, we'd witness a single player get suspended, become ineligible due to academics, and now decide to enroll in a JUCO:
Greg Bryant will be carrying the rock for the SilverStorm in 2015 @ASACollegeMiami for Florida's 1st Juco program. pic.twitter.com/3REV6UgDIq

— Coach Roger Mitchell (@FBcoachMitchell) August 12, 2015
Remember the days in which Moons waxed poetic regarding the expectations for Bryant in 2015? Those were happier days.
Now, before I go much further, I should note that Bryant can return to the Irish if he so wishes. As Keith Arnold reported yesterday, Nate Montana did just that and gave Notre Dame another shot before finally deciding to transfer. Julius Jones went down something of a similar path as well before his final season with the Irish; however, he simply took classes at Arizona State and never really flirted with playing football in anything but blue and gold.
Now, while there is certainly a path for Bryant to return, there are some troubling circumstances surrounding this decision. Namely, HIS FATHER DIDN'T EVEN KNOW ABOUT THIS:
Just spoke to Greg Bryant Sr. If the news of the ASA move is true, Greg Jr. hasn't told his father about it.

— Pete Sampson (@PeteSampson_) August 12, 2015
Greg Bryant Sr. found out about this latest development from an ESPN reporter calling him for comment.

— Pete Sampson (@PeteSampson_) August 12, 2015
I have a feeling there is a very, very awkward family meeting in the near future.
All signs pretty much point to this being the end of Bryant at Notre Dame. The move to ASA is for football and nothing more. Until yesterday, Bryant was set to return to Notre Dame as a student. While his grades fell short of the mark for athletic eligibility, he didn't have any other academic or honor code violations that would've forced the University to suspend him. In fact, according to this father, he was damn close to pulling himself out of the academic ineligibility hole this summer:
Father said Bryant needed a B+ in a summer school course to stay eligible. Received a B- "It was that close," Bryant Sr. said.

— Pete Sampson (@PeteSampson_) August 4, 2015
Now, there is another small ray of hope in this situation and that's the fact that there is a ND connection at ASA:
ASA's head coach is Ernest Jones, former ops guy/assistant coach for Brian Kelly. Briefly employed by Bob Diaco at UConn.

— Pete Sampson (@PeteSampson_) August 12, 2015
Now, that being said, Roger Mitchell, the assistant coach that broke this story, had this to say to BGI about Bryant's move (emphasis mine):
"He's going to go to school for a year, graduate with an [associate degree] and then go back to Division 1," Mitchell said. "I don't know if he's going to transfer [back to Notre Dame] that's between him and his parents, and I don't want to speculate on that."

…

"He has been very pleasant," Mitchell said of Bryant. "He's excited. He wants to get back on the field. He struggled with the academic rigor at Notre Dame, that was the only thing, it wasn't a character issue or anything else."
Simply put, there are just too many red flags waving in my face for me to believe that Bryant will be headed elsewhere for his final season. Even if Bryant decided to take the year at ASA to get his feet back under him, I am not sure that is the best path to correcting whatever struggles he had in the classroom at ND. Now, I'm not trying to slam ASA and whatever academic programs they offer, but when their own coach is more or less implying that he won't have a hard time academically at ASA, I don't think I'm making an unfair conclusion.
The silver-lining in this whole situation is that this is all still a whole lot of hand-wringing over a backup. Certainly, Bryant was a backup with loads of potential, but ND had yet to see that potential fully realized. With Tarean Folston and the recent move of C.J. Prosise in the backfield, the two-deep for the Irish still feels quite safe. Remember, the depth beyond that includes freshmen Josh Adams and Dexter Williams and another WR-turned-RB, Justin Brent.
So, while we can certainly hope that Bryant does make a return to South Bend, a potential departure would not be the end of the world for the Irish.
Still, I am ready for this offseason to end because I am sick of bad news. Let's get to football, please.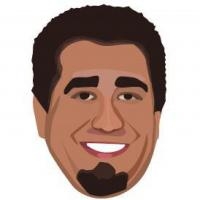 Latest posts by Ryan Ritter
(see all)