Tuesday, June 9th, marked the Kelly Cares Foundation's sixth annual "Football 101" event. Paqui Kelly, two time breast cancer survivor and wife of head football coach Brian Kelly, started the event as a way to raise money and awareness for early breast cancer detection and treatment. "Football 101" draws 600 women to the Notre Dame campus each year not only to support the cause of breast cancer awareness, but also to participate in football related activities that make you feel as though you're part of the team, if only for a night.
I actually posted about this same event last year (feel free to check it out here: http://www.herloyalsons.com/kelly-cares-football-101-review/), describing my attendance as "obligatory", so much so that I had been to the event 4 of the last 5 years. This year was no different. I requested off at work, was denied, and still made the necessary arrangements in order to make it to "Football 101" for what was my 5th year (I'm basically an old-timer/fifth year sneior at this point in time… no really, I was answering questions of rookie attendees and everything). The event only runs from about 5:30-10:00, and yet I have found it totally worth the 4 hour drive from Cincinnati to be there year after year. I've talked to fellow participants who have traveled further. Why?
Well, It's several things really, some more superficial than others. For one, it's a great excuse to get up to campus during a pretty non-busy time of year. It's also a great excuse for a girls' night out. I heard several attendees explaining that they came with a group of friends or that their husbands had bought their ticket as a sort of get-out-of-babysitting-free-card with an added support-a-good-cause and hello-Notre-Dame-Football-duh! bonus built in. Which brings me to the biggest reasons I attend: the cause and the team.
Clearly, I love Notre Dame football. I watch it, I make YouTube videos about it, I tweet it, I blog it, I. Love. It. It's been a defining part of who I am for as long as I can remember. That being said, "Football 101" allows me another unique way to show my support and get my offseason football fix with a bit more of a hands on approach.
From the moment you walk into the event you are made to feel like a part of the team. Each year participants receive a custom Kelly Cares Foundation jersey that you can wear throughout the night (I opted out this year because it was 90+ degrees an the jersey was navy blue…I now have added respect for the Notre Dame football players who wear both navy blue jerseys and pads regardless of the weather conditions). Throughout the evening you have opportunities to participate in on-field drills and off-field meetings in the Gug, all of which totally make you feel all kinds of official, and all of which have current Notre Dame players stationed and ready to participate with you. (Participation in the various drills is up to you, but the guys can be very encouraging and persuasive! Probably how I ended up running the agility course twice…)  I have to give a shout out the organizers and planners of the event for the variety. You'd think after 5 years of going to the same event I may be a bit bored or disillusioned, but each year presents a good balance of old favorites (like the crowd pleasing fashion show to end the night) and new opportunities (like a lesson on how to properly throw a football from Malik Zaire.
As much as I love Notre Dame football, I love helping people even more (Cheesy, but true. I am a nurse afterall!). There is always a moment during the event that I sort of pause, look around, and realize just how awesome of a thing I'm actually a part of. 600 women acknowledging the importance of breast cancer awareness as choosing to come together in support of the mission of Paqui Kelly and the Kelly Cares Foundation. You realize that your attendance is making a difference. I've been able to stop and appreciate this fact for five straight years and I already can't wait until the 2016 installment of Football 101. If you haven't been, I highly encourage you change that next summer and if you are one of the women who go year after year, I hope to see you next year!
To learn more about the Kelly Cares Foundation including its mission and the various events it hosts throughout the year, be sure to visit their website: http://kellycaresfoundation.org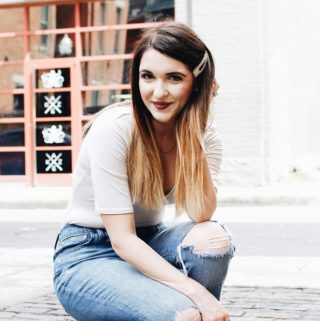 Latest posts by Molly Villari
(see all)