The annual tradition of scratching our heads on the repeated snubs of Tim Brown and Jerome Bettis in the NFL Hall of Fame has finally come a welcome end. Both men have been elected as two of the eight members in the Hall of Fame class of 2015, the largest ever.
Bettis, the former Notre Dame running back, finished his NFL career as the 5th leading rusher of all time with 13,662 yards. After becoming a six time all-pro and having 50 games of 100 rushing yards or more (a Steelers franchise record), The Bus finished his career on top when the Pittsburgh Steelers won the Super Bowl in 2006. And this quote from a Fox Sports article is amazing:
"To think a little fat kid who had never played football until high school," Bettis said, "to think I can ascend to this level, this is something I never thought of, never dreamed of."
That's all kinds of awesome.
But perhaps no snub has been bigger, and more frustrating for Notre Dame fans, than the six-year wait for Tim Brown. The former Heisman Trophy winner is 6th in all-time receiving yards (14,934 yards) and 5th all-time in receptions (1,094). He managed to do this without having much of a supporting cast or a truly great QB while on the Raiders. There was a lot of thought that Marvin Harrison, one of this year snubs, would end up getting the nod over Brown with his number, plus his championship ring. Thankfully, that didn't happen this year and his wait is finally over.
So congrats to both of these members of the Notre Dame family for this well deserved honor. This year's enshrinement ceremony will be on Saturday, August 8, 2015 and will likely be televised on the NFL Network (ESPN aired it last year as well on ESPN2). So make sure to take some time out of that Saturday to check it out.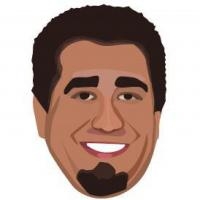 Latest posts by Ryan Ritter
(see all)