No, this isn't another Game of Thrones gag. I did that already.
However, I couldn't think of a more appropriate line than the motto of House Stark to describe the impending offseason. After Monday night, a new king of college football will be crowned and the winter of college football will hit immediately and September 5 will seem as if it is years away.
We will stay warm and feed our football hunger with the bits and pieces that come from the never-ending news cycle. The fires of HLS will also stay lit with analysis of games past, spring practice footage, and the Blue/Gold game. We will make grand sweeping conclusions and even hotter takes from these small glimpses into the promise of the next football season.
We will even have basketball, and really good basketball at that it seems, to distract us while we brave the offseason chill. Still, even #DunksDulac can't match the same warmth that the college football obsessed crave (but, in all seriousness, if you aren't watching the men's team, you should fix that immediately).
And part of me will enjoy the increased free time and sleep that the offseason brings, especially considering these will likely be my last months of finding rest until Baby Tex arrives in June, there will still be a large part of me that will miss the Saturday wake-up call to GameDay and the football marathon that follows all the way into the wee hours of the night that is the #Pac12AfterDark.
So enjoy these final days of the college football season. Brace yourselves, the offseason is coming.
The Roundup
Shameless radio self-promotion time. A friendly reminder that my radio show that bears the same name as this weekly feature will still continue every Friday from 6-7pm on KVCE 1160 AM in the DFW area (and streaming can be found here for those outside the broadcast area). Recording will be up no later than mid-week following the show on our Podcast channel and you can find last week's episode here. Tonight, I will have two guests calling in to help me preview the game, Jack Jorgensen, the lead college sports editor for FanSided, and #HLSRecapMadness champion, Ramzy Nasrallah, from Eleven Warriors. So tune in!
Oh, what ever could go wrong here? A website site dedicated to turning fans into recruiters for their school and pledging money to do so? YEP NOTHING WILL GO WRONG HERE.
Awesome move here by the NCAA and the College Football Playoff. They are going to help foot the bill to have parents of players travel to the championship game and to the men's and women's Final Four. I'm honestly surprised this hasn't been done sooner.
How do U fail at recruiting? By doing this. Sidenote, I made a single joke, hours later, and I got blocked by the guy. So much for swagger.
And now your moment of Nix… Watch this:
30 for 30 Shorts: Student/Athlete

All of it. Now.
The Booze
Truth be told, booze has been the last thing on my mind right now. Ever since the calendar flipped to 2015 I have been fighting off a nasty cold and/or sinus infection that has made even my favorite brown medicine of bourbon sound unappealing (so you know it's bad).
However, I think I'm finally seeing the light at the end of the tunnel with this thing, so I'm hoping the normal alcohol consumption can resume. In fact, this needs to happen as I will be helping send a dear friend off to London tonight.
In his honor, this week's booze recommendation is the Woo Woo shot. This particular shot was consumed after weekly trivia victories at a bar,that sadly not longer exists in Uptown Dallas (RIP, UBAG). It was at these weekly gatherings that I became good friends with some ND folks in the area. The venues as have changed, as well as the team members (myself included), but the good times had by all never did.
Why pick this shot? It was on special during trivia nights at the bar we were at. We'd win a gift card and use it immediately on the round of shots for the table. We were such regulars there that they began to give the shots to us on the house for our victories. Seriously, I miss that place.
Anyways, the shot: 1 part vodka, 1 part peach Schnapps, splash of cranberry juice. If you want to make it into a cocktail, add in more cranberry juice.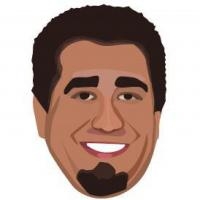 Latest posts by Ryan Ritter
(see all)