DISCLAIMER: Remember, folks – we're not here to hate on the SEC. The SEC packs a powerful brand of college football, has some of the greatest rivalries and traditions in the game and will forever dominate the BCS-era National Title trophy case. The "SEC is AWESOME Theory" is centered around the statistical advantage the SEC has gained and continues to gain via a financially driven media machine that produces biased polls, rankings and marketing.
I'm finding it increasingly difficult to carry on with this week-by-week analysis, my friends. When we began our journey, it was possible to take a critical look at the weekly slate of games and discuss where rankings, margin of victory and other attributes played a role in the determining the new week's college football landscape. The Theory relies on a statistical advantage whose genesis resides in AP preseason polls that subjectively look backwards and measure teams against each other – despite the fact that those teams no longer exist. Starting from this subjective baseline, "strength of schedule" (SOS) values are assigned based on teams' presence within this mystical initial ranking, and the chaotic dance of AWESOMENESS begins.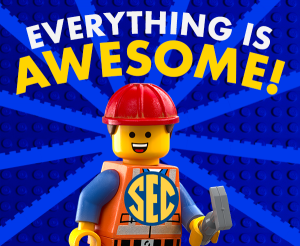 Every week we are reminded that the SEC stepped onto the dance floor with an army of eight Top 25 teams. Two more than their nearest competitor (PAC-12) with 62.5% of their Top 25 presence dropped into  the top 13 slots. This is the statistical advantage I refer to in the disclaimer above. Five of the eight teams were considered to be within the entire country's BEST baker's dozen. Among those five teams, they will have played six games against each other this season. Despite those five teams now owning a combined 15 losses, an average of three losses per team, every single one of their match-ups contained a ranked team, creating SOS benefits for winner, loser or sometime both. Like a pebble being tossed into a pond, the ripple of the preseason AP rankings continue to race outwards.
But at least this is all known.
We can identify where the self-fulfilling greatness of the SEC has perpetuated itself throughout the 2014 season. We can see where solid, yet unremarkable teams at the bottom of their respective SEC Divisions  – like Kentucky, Arkansas, South Carolina, Texas A&M and Tennessee – have been packaged up and sold to pollsters as Grade A quality wins, despite the numbers, in contrast to similar victories by teams from other conferences. We've discussed the ranking drops for non-SEC teams following bye weeks or "close" wins just as much as we've scratched our heads following ranking boosts for SEC teams after they encounter the same. We know that these biases have been baked into the rankings since the scorching days of August, and we know that this baton of AWESOMENESS has been handed safely to the CFP Committee for the home stretch towards January. Undefeated teams can fall and hold their position in the same rankings update, with the only discernible difference being a patch on their jersey – and the tenets of the Theory.
But we expected this.
What we didn't expect was the following:
Out: record, strength of schedule, margin of victory
In: game control, team completeness, body of work
Yes, that's right. Alabama had 'always been right there around the Top 4' but when 'combined with their body of work' and the fact that they're 'the most complete team on offense, defense and kicking'….they clearly deserved to jump TCU, Florida State and Oregon. Right? Let's do some AWESOME…
Team Completeness
As Mr. Long points out below, it's all about offense, defense and kicking. Okay then, let's start with the offense. The Tide average about 275 yards a game, meaning that there are 28 teams in Division 1 the FBS that have thrown for more yardage this year. Bama averages just under 200 yards a game, a very respectable number. There are only 36 teams in the FBS that average more yards per game. Saban & Company have given up an average of two touchdowns per game this year. There is only one team that has outperformed them int his category, Ole Miss.
Let's look at some offensive numbers:
passing yards: 2,742, ranked 33rd
completion %: 61.6%, ranked 39th
passing TDs: 21, tied for 28th
rushing yards: 1,979, ranked 38th
rushing TDs: 21, ranked 44th
average ranking – 36th
For comparison's sake, here's where Oregon and FSU stand in those same categories:
passing yards: 2,991, ranked 18th  /  3,183, ranked 10th
completion %: 68.2%, ranked 5th  /  64.4%, ranked 17th
passing TDs: 31, tied for 4th  /  19, tied with ten other teams at #35
rushing yards: 2,321, ranked 23rd  /  1,283, ranked #107
rushing TDs: 28, tied for 13th  /  24, ranked 31st
average rankings – 13th  /  40th
How about defense?
Interceptions: Florida State 10 (tied for 43rd), Oregon 10 (tied for 43rd), Alabama 9 (tied for 61st)
Recovered Fumbles: Florida State 11 (tied for 14th), Oregon 12 (tied for 8th), Alabama 6 (tied for 79th)
Sacks: Florida State 16 (tied for 102nd), Oregon 26 (tied for 34th), Alabama 24 (tied for 44th)
Pass Defended: Florida State 39 (tied for 36), Oregon 47 (tied for 9th), Alabama 41 (tied for 29th)
Rushing Yards Allowed per game: Florida State 140 (ranked 36th), Oregon 163 (ranked 63rd), Alabama 95 (ranked 3rd)
Passing Yards Allowed per game: Florida State: 246 (96th), Oregon 294 (102nd), Alabama 196 (23rd)
Total Yards per game: Florida State 386 (58th), Oregon 457 (109th), Alabama 291 (6th)
average rankings – Florida State 55st, Oregon 53rd, Alabama 35th
What about kicking? Mr. Long brings it up as a specific topic for consideration when figuring out the most complete team, so let's take a quick look:
XP Made/Attempts, %: Florida State 44/44, 100% (ranked 2nd), Oregon 55/58, 94.8% (98th), Alabama 41/42, 97.6% (64th)
FG Made/Attempts, %: Florida State 19/20, 95% (ranked 2nd), Oregon 9/11, 81.8% (23rd), Alabama 12/18, 66.7% (87th)
average rankings – Florida State 2nd, Oregon 61st, Alabama 76th
Total average rankings across offense, defense and kicking:
Florida State: 32nd
Oregon: 42nd
Alabama:  49th
So what's the point of all of this? Does this mean that Florida State is the best team in the land, followed by the Ducks and the Tide? Absolutely not. The point is that Mr. Long and the CFP Committee are throwing objectivity out of the window when they sit down to determine their rankings each week. Alabama has a stellar defense this year and they should be commended for that. But Oregon has put up incredible numbers of their own on the other side of the ball. Florida State has been about as good as Alabama on offense this year but has what might be considered the finest place kicker in the country. While kicking isn't historically talked about during discussions of rankings, body of work and the proverbial EYE TEST, Mr. Long was very careful to bring it up during this week's rankings explanation.
He should be commended for that and probably did so knowing that he needed to bring a strong, comprehensive defense for the Committee's reasoning.
But what isn't commendable is the fact that he offers the subjective term "complete team" as an obvious explanation for Alabama's catapult to #1 without even bothering to make sure that the statistics that MIGHT be able to provide some objectivity exist. The fact is that they simply don't and this is the precise reason that fuzzy qualifications such as "eye test" and "complete team" and "game control" should never be referred to, let alone utilized in a process to determine rankings of any sort.
Would the most "complete team" in the nation have been able to only muster one touchdown in regulation against LSU? Mississippi State found the end zone four times in the first three quarters of their game against the Tigers – in Death Valley, no less. Alabama's delivery of LSU's 3rd loss of the season was an important one for the SEC-west. But if we look behind the shiny surface of the 'epic SEC game' armor, do we get the sense that Alabama's offense just wasn't clicking that night? That they weren't…complete? How about the Tide's 1-point victory over Arkansas a few weeks back. Boy, that was a squeaker, wasn't it?! Did you know that Alabama would have only had the lead in that game for 17 and a half minutes if Arkansas hadn't botched their extra point in the 2nd quarter? How much GAME CONTROL did we see from the Tide that day? Were they a complete team?
Let's switch over to the Committee's praise of Ohio State for their recent wins over two Top 25 teams. This includes the Buckeyes' one-score win over #25 Minnesota last Saturday. Minnesota has actually been under-appreciated surprise in the Big 10 this season and has been thwarted several times by the pollsters – until now. Yes, now the #25 Gophers are proof-positive that OSU deserved to jump an idle Baylor and replace the Sun Devils after their upset. The thing is – I almost completely agree with the Committee's decision. Ohio State played tough against Michigan State and then took down conference opponent, Minnesota. But then why do Florida State's victories over Notre Dame and Clemson get flung out like dirty garbage when it comes time to assess "quality wins"? Mr. Long specifically mentions these two games as practically being albatrosses around the Seminoles' neck when asked why FSU is number three, but moments later defends the Buckeyes Top 4 assault as a result of their recent 1-score win against the Gophers.
And let's get back to this "game control" thing. Yes, it's impressive when a team controls a game against their opponent. Often times, the control can shift back and forth between the two programs, hinging on exciting turnovers or bubbling swings of momentum throughout the four quarters. In this case, though, Mr. Long is very excited to fill us all in regarding how impressed the Committee was with the Tide's five-point victory over the Bulldogs on Saturday. That's right – five points…but they were in CONTROL. Which is true for about the first three quarters of the game. Then, it was a one-score game for about half of that last quarter. Do you think the Tide or their fans felt in control during those seven minutes? Similar to the period of ineptitude during their game with Arkansas and just like their full 50 minutes in the LSU game without the lead, there have been numerous occasions this season where the Tide simply weren't in CONTROL of the game they were playing. Oh, I forgot another short period of time where Alabama WASN'T IN CONTROL of a game:
October 4th, in Oxford, Mississippi.
(FUN FACT: point in time when Florida State was in complete control of every game they've played since November 24, 2012: 0:00 on the clock, 4th quarter)
OH, BUT WAIT. A few short breaths after the Arkansas AD informs us that Alabama controlled the game against Mississippi State, he DEFENDS the Bulldogs' #4 ranking by saying that they…well, were truly never out of it. It was only a five-point game, after all. WHAT?! Which one is it? Did the Tide display GAME CONTROL or not? Did Mississippi State lose or did they almost beat Alabama? If they almost beat Alabama, is Alabama the most complete team with the most impressive body of work? It's just like we always say here on the Theory – the Theory dictates that when two SEC teams meet, it is an AWESOME win for the victor and an AWESOME loss for the loser, no matter how you slice it! I never thought I'd see it so clearly championed by the CFP Committee Chairman…but, well, Merry Christmas, y'all!
Have there ever been times when Florida State, Oregon, TCU or Ohio State haven't been in control of a game? DEFINITELY. The problem is that the CFP Committee is invoking this altruistic "trust us, we're looking at everything" approach when the fact of the matter is that they're only selectively looking at the same old subjective, bias-infested, short-term, "eye test" mental highlights for some teams and the same "low-lights" for the others. I'll let you guess which teams enjoy which reel.
Your echelon migrations and overall AWESOME presence:
Last Week (CFP)
#1 – #5: 2 SEC Teams 
#6 – #10: 2 SEC Teams 
#11 – #15: 1 SEC Team 
#16 – #20: 1 SEC Teams 
#21 – #25: 1 SEC Teams 
This Week (CFP)
#1 – #5: 2 SEC Teams (-)
#6 – #10: 2 SEC Teams (-)
#11 – #15: 1 SEC Team (-)
#16 – #20: 1 SEC Teams (-)
#21 – #25: 0 SEC Teams (-1)
AWESOME Games to Watch This Week:
(1) Alabama / (NR) Western Carolina – I don't think I could even comment on this one if I wanted to. The Tide should roll through their traditional pre-Iron Bowl matchup against the Catamounts. They are, after all, the most complete team in college football.
(4) Mississippi State / (NR) Vanderbilt – the Bulldogs are ripe for a struggle after seeing their dreams dashed in Tuscaloosa last Saturday. Fear not, as Vanderbilt is now the only team in the SEC without an SEC win (thanks, Arkansas!)
(8) Ole Miss / (NR) Arkansas – remember, Ole Miss beat the mighty Tide last month. Seems like along time ago, right? They've also added a second loss to three-loss Auburn since then, so there's a lot on the line. No, not necessarily for the Rebels, but for one of the few remaining strong points in the Tide's [strength] of schedule this year. Interestingly, this could also play a big role for Mississippi State should the Bulldogs overcome Ole Miss in the Egg Bowl. If current standings hold and Ole Miss beat Arkansas before beating a Top 4 Mississippi State – do they jump into the playoffs?
(10) Georgia / (NR) Charleston Southern – Missouri is in the driver's seat for a shot at the SEC-west for a conference crown. Nobody is giving the east a chance this year but we've seen crazier things happen. Should MIZZOU drop the ball and the Dawgs claw past their nemesis in Atlanta, there could be a very AWESOME finish for us all.
(14) Auburn / (NR) Samford – no comment.
(20) MIZZOU / (NR) Tennessee – as mentioned above, if the Tigers can snag a victory against the Vols, they will represent the forgotten SEC-east in the year of Western AWESOMENESS. What if…
DOOMSDAY Scenario
Mississippi State destroys Vandy, Baylor falls to Oklahoma State, Ole Miss TRUCKS Arkansas, the Hoosiers treat the Buckeyes like they're Missouri, TCU successfully idles and Florida State beats BC on a last second field goal while the Buffs hang tight with the Ducks:
1 – Alabama
2 – Mississippi State
3 – Oregon
4 – Ole Miss
5 – Florida State
 Here's to eye tests, game control and complete teams – enjoy the games!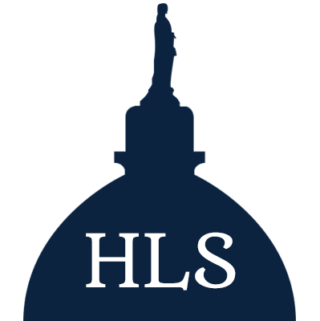 Latest posts by SouthernIrish
(see all)