The investigation into academic improprieties of five Notre Dame players (as well as several other non-athletes) has been nothing short of a slow, frustrating process. The updates from under the Golden Dome have been few and far between since August. As the calendar prepares to turn to October, Brian Kelly did his level best to update a timeline that he has very little insight into.
An academic committee has finally been formed. Should everything proceed according to plan, from what Kelly has been told, all hearings could conclude by next week. Of course, at the glacial pace this thing has progressed, "by next week" could just as easily transform into "by next month".
You could read the frustration on Brian Kelly's face every time a question was asked about the investigation. At one point, it forced him to make it quite clear where he stood in the grand scheme of things:
I'm not here to be the sound piece for our administration.
Kelly, however, understands that he's also the only public figure answering questions about this topic at all. He knows part of the Notre Dame job means having to take these bullets even if it might piss him off deep down.
The frustration probably hit its peak when Pete Sampson of Irish Illustrated (aka the ND Rivals site) asked Kelly for his opinion on the process in general. You could see Kelly gather himself in restraint to let the crowd know he certainly had an opinion on the matter, but he wasn't going to speak about it. He knows better than the try and kick that hornet's nest.
Sampson still tried, as any good reporter should, with a followup on whether or not the length of the process, and continued suspension of his players, made him believe they were guilty. As Kelly has stated in the past, he repeated that he did not have nearly enough information to make any kind of judgement on the matter.
The entire exchange with Sampson ended with Kelly quipping with a curt "yeah, my pleasure", indicating that he might just be more relieved than his players once this is all said and done.
Of course, immediately after those questions, Kelly found himself faced with yet another one on the same subject, this time regarding why the parents of the players were kept in the dark. This lead Kelly to go into a long, sweeping answer of every question he could think regarding the matter in hopes to kill the line of questioning for the day.
Yes, he knows the parents are in the dark. It's consistent with any other honor code violation at Notre Dame. The privacy laws demand it. Again, he isn't a spokesperson for the administration. He doesn't know what's going on either. No, he isn't aware of any vacated wins or any kind of NCAA sanctions. Read between the lines and you'll see that he's just as frustrated as you are that he doesn't have the answers, but there isn't anything he can do about and you are getting every last piece of information possible that he has.
That answer, of course, led to yet another followup question on the investigation and I wanted to hand BK a bottle of whiskey because I felt so bad for him. I know this all comes with the territory, but Kelly certainly took a full load of bullets at this presser, more so than usual on this matter. In a week in which there were major injuries and position changes to discuss, it was incredible so see just how much this topic managed to dominate the consciousness of the entire event.
I can only hope this finally concludes last week as Kelly (now) expects. It will keep us all far saner.
Position Changes/Injuries
As mentioned above, there was quite a bit of shakeup in the depth chart this week. While, Kelly said what was handed out to the press is probably a bit "premature" in its finality, it's clear that there is a very serious desire to change things up along the offensive line.
As of now, the new starting O-line is as follows:
LT Ronnie Stanley
LG Nick Martin
C Matt Hegarty
RG Steve Elmer
RT Christian Lombard
Lombard slides out to tackle and Elmer replaces him on the interior while Martin takes over the other guard position and Hegarty takes over the center job. The interior guard positions in particular appeared to be the major focus for Kelly. He mentioned on multiple occasions that he wanted the interior of the line to be far bigger and more physical, implying that he is quite unsatisfied with what the line has shown up the gut in the past few weeks.
Luckily for the Irish, of all these swaps, only Nick Martin has to learn a new position. According to Kelly, everyone else has the experience needed to take over their new roles.
Personally, I'm happy with this change because something had to be done about the poor performance of the running game. I'm hopeful that we will start seeing a bigger push up front against Syracuse.
In other depth chart news, Amir Carlisle is still out for next week which has bumped Torii Hunter Jr. up the depth chart as the backup slot WR. Hunter, who is recovering from a broken leg, will likely see his first action of his career this weekend.
Fun with 140 Character Limits
I love Twitter. It's an amazing medium, especially for sports. It is also worse than a soundbyte as far as quotes are concerned.
While the press live-tweeted Kelly's thoughts on night games and the unique challenges it poses to Notre Dame considering how many they have to play, his thought got broken up into the 140 character or less chunks. That lead to the national media, following only via Twitter to be quite confused and even scoff at the fact Kelly wasn't fond of playing "nationally televised" games considering ND's NBC contract.
Because context is important, here's the quote in full (h/t to @anderwinn for saving me from the transcription process):
The biggest challenges for us are, quite frankly, playing on national television. Our kids get back at 3:30. I'll just give you Purdue. Our kids get back at 3:30, got to be at study table at, you know, 4 o'clock in the afternoon and it's, it's a lot. We'll have the same thing. We're on national television. It's wearing. You know, it gets to the point where you wonder: Maybe we shouldn't play all these nationally televised games because it really puts a lot on these kids. We ask them to do a lot. It's a very challenging academic environment. The ACC doesn't do that to us. Notre Dame, by the virtue of its brand recognition, puts us in that position. The ACC has been great in terms of the scheduling because, you know, we're not out on the west coast. The travel is pretty good for us. So I don't think it puts any added stress on us from that perspective.
Now, if Kelly's talking about getting back at 3:30, especially after Purdue, you know he's talking about 3:30 AM which means he's talking about the nationally televised night games. Should he have specified a bit better there? Probably, but anyone actually listening to Kelly's full train of thought knew he was referencing the fact that ND has been playing an abnormally large amount of night games especially in comparison to other teams in the nation.
We are about to hit game four and three of those games have been in the primetime hour and only one of those games has been a true home game. Notre Dame will once again have another primetime affair with Florida State in a couple of weeks as well unless ESPN decides they hate ratings. That game will be followed by another primetime game against Navy. The game after that is at Arizona State and I'm sure that west coast affair will also fetch a primetime slot as will the Southern Cal game to close the season.
That means ND is looking at a potential 7 out of 12 games played in primetime. When looking at that kind of a schedule, and considering that academic issues are front of mind right now at ND, Kelly's statement makes nothing but sense.
Context matters.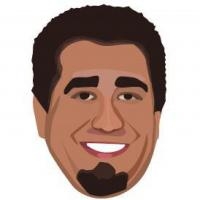 Latest posts by Ryan Ritter
(see all)