This past week, Notre Dame football and its fans witnessed one of the most visible changes that the program has seen. But the new artificial surface is only the tip of the iceberg of the changes that Notre Dame has seen recently.
Earlier this month, Notre Dame officially became an Under Armour school. The Bookstore channeled Black Friday with a midnight event as soon as the calendar flipped to July and demand hit a level that forced the cancellation of many online orders as inventory flew off the shelves.
Prior to that, and even prior to the news of the FieldTurf installation, Jack Swarbrick announced major changes to Notre Dame Stadium in the form of the Crossroads project. Prior to that, Notre Dame saw assistant coaches leave for head coaching gigs. And even prior to that, ND became a scheduling partner with the ACC.
Change is constant in college football. ND has been no stranger to this even outside the Brian Kelly era. Charlie Weis pushed for Notre Dame to allow early admits to level the recruiting playing field for the Irish. The now iconic "Play Like a Champion Today" sign was a Lou Holtz installation. Notre Dame decided to go back to playing in bowl games during the Ara Parseghian era.
But the lines in the endzone will still point to the Dome. The Dome will still be gilded in gold. The original guts of the House that Rock Built will still be in place.
And oh yeah, the only thing that will still really matter in 2014 will be the same thing that mattered in 1888: wins and losses.
The Roundup
Even ND's band saw some major changes, but they aren't the only ones. Ohio State's band director got canned.
Important off-season announcement: don't be a terrible person and get married in the fall. Ever.
I see Texas is channeling a bit of my dyslexia. Not trying to throw rocks in my glass house of grammar failure, but I don't have a whole department of people responsible for making sure this doesn't happen.
Any inappropriate response to "Roll Tide" will be met with violence. "Good luck with that" is on the inappropriate response list.
And now, your moment of Nix… We have a montage of hilarious moments with coaches. First, enjoy Kliff Kingsbury morphing into Charlie Weis.
Weis hung out with Nelly:
Charlie Weis & Nelly discuss college football and rapping pic.twitter.com/O2XhtLYaPN

— Brett McMurphy (@Brett_McMurphy) July 24, 2014
And Mike Leach was doing Mike Leach things:
#SwingYourSword pic.twitter.com/DbnMkK3OSP

— Pac-12 Network (@Pac12Network) July 23, 2014
The Booze
You know what I haven't suggested in a long time on here? Margaritas.
It's hot as hell right now and my usual beer and bourbon favorites aren't so great in 100+ degree weather. So I'm going back to my Mexican roots this weekend. You can't go wrong here as tequila always leads to fantastic decisions.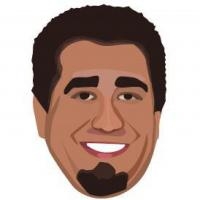 Latest posts by Ryan Ritter
(see all)