I suppose that Southern Cal fans are rejoicing today:
The NCAA sanctions imposed on USC football, men's basketball and women's tennis in 2010 are officially over. #FightOn pic.twitter.com/CAiOZiHsrw

— USC Trojans (@USC_Athletics) June 10, 2014
Sure, be happy that you are out of the NCAA doghouse; however, you can never erase the memories that this guy gave us:
Earlier this week, Spencer Hall detailed the best memories that Lane gave all of college football. However, simply stating that Lane lost to Tommy Rees just doesn't sum up the joy that Kiffin gave Irish fans.
Allow me to fill in the blanks as we walk down memory lane…
November 27, 2010: Notre Dame 20 – Southern Cal 16
Yes, it does bear repeating that you lost to Tommy freakin' Rees.
Remember, 2010 was a season in which ND lost to Tulsa and Navy in consecutive weeks and this was the first true road game after those disasters.
Rees was the only QB to throw any TDs in this game and he did it twice.
Rees also threw 3 INTs and had a fumble. USC had only one turnover all game. That's a 4 to 1 advantage and you blew it, Lane.
Robert Hughes still gives Lane nightmares, doesn't he?
Or maybe Harrison Smith picking off Mitch Mustain on the one yard line.
Or maybe watching the game winning TD get dropped:
[youtube id="LuTn-9Fk85w"]
November 24, 2012: Notre Dame 22 – Southern Cal 13
Chin up, Trojans, at least you lost to an Everett Golson led Irish team.
It was, however, the first time Southern Cal dropped two straight home games to the Irish since 1992.
Southern Cal never led.
Theo Riddick ran for 146 yards and had 7.3 yards/carry. Nice defense.
Lane called a timeout that negated a TD.
Everything about the goal line stand. It starts with a penalty, Lane kept trying a fade that wasn't going to work, tried a Bush Push, and then went for the TD on fourth down when Southern Cal needed two scores anyways:
[youtube id="bc5MPrEC_2g"]
October 19, 2013: Notre Dame 14 – Southern Cal 10
Lane were canned two weeks before this game
Still, he constructed this disaster and Orgeron couldn't save it.
This was the first Irish win against Southern Cal at home since 2001.
The Trojan defense did manage to stop the Irish…when Tommy Rees went down with an injury
This was a loss to the dynamic duo of Tommy Rees and Andrew Hendrix. Be proud.
[youtube id="smCwwgmeYjA"]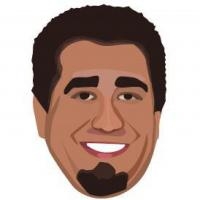 Latest posts by Ryan Ritter
(see all)