It's time to continue our preview of Notre Dame opponents for the 2014 football season.
This week we focus on our most hated team from up north, the Michigan Wolverines Skunkbears. This game will be the last time the Irish will face off against Michigan for the foreseeable future so get the hate ready early.
Previous Opponent Previews:
Vitals
[table "" not found /]
Offense
[table "" not found /]
Despite Al Borges getting canned, Michigan's offense really wasn't a disaster, just the scapegoat for a disappointing season.
Inconsistent? Yes. Terrible? Not really.
Michigan's biggest problem last season was trying to put a square peg into a round hole by never figuring out how to maximize Devin Gardner's potential. Gardner was Michigan's top rusher, yet Michigan almost seemed determined at times to keep him in the pocket.
Should new offensive coordinator, Doug Nussmeier, figure things out and stick with a consistent offensive plan, Michigan could have a very dangerous offense with all of the starters they are returning.
Defense
[table "" not found /]
Much like the offense, the defense also had issues with inconsistency last season. Want proof? 572 yards and 47 points given up against Indiana should suffice.
The past couple of years, Michigan has consistently returned a healthy amount of starters on the defensive side of the ball, but they have been incredibly young. This season, the eight returning starters are comprised of 4 seniors, 3 juniors, and 1 sophomore.
If there is ever a time for this unit to come together to become a serious strength, this would be the season.
What to Expect
If there is anything that previous ND/Michigan matchups have shown, it's that you can pretty much throw expectations out the window. Doubly so this year as this will be the last time the two will face each for probably at least a decade.
Beyond the hatred, the reason this game is always seems to be such a crazy toss up is the fact that it is often only the second game for both teams. Teams are still trying to completely figure out what they are at the beginning of the season and there is a very small sample size to scout against.
With Michigan bringing in a new offensive coordinator this season, the question marks are back. We know what the ceiling for Gardner could potentially look like, but I'm not sure a single game against Appalachian State is really going to give the Irish the full picture.
In the same vein, Michigan probably isn't going to get a full idea of what Brian VanGorder's defensive unit can do with just one game against Rice.
With those large question marks on the two opposing units, a healthy dose of hatred, and this game being for long-term bragging rights in the foreseeable future, all bets are certainly off.
Edit: I had a very important data point left out. Kudos to @KnuteSchoolFool for pointing it out:
. @HLS_NDtex @HLS_BayouIrish surprised you didn't point out Brian Kelly has a losing record vs both Brady Hoke & Michigan. It is material.

— Irish Tightness (@IrishTightness) June 11, 2014
Study Your Enemy
If you can stomach it, swing by these Michigan blogs to keep up with what's going on in Ann Arbor:
Looking for Tickets?
Get Great Tickets at Ticket Monster!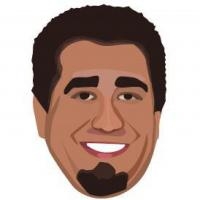 Latest posts by Ryan Ritter
(see all)