The Trojan's game was going exactly how Mike Garrett hoped it would. Sure, it looked like something resembling a game in the first half, but this second half was a disaster. He could trigger Pat Haden to fire Lane Kiffin and no one would be the wiser. An angry AD after an embarrassing blowout would serve as the perfect cover.
Garrett was anxious. He wanted to launch his plan now, but he knew Haden was surrounded by far too many people associated with USC, people that would be angry if he was spotted in the same zip code as Haden.
Patience, Mike, patience…
He repeated the thought in his head for a fourth quarter that seemed like an eternity. Finally, the long standing torture came to an end. He glanced at his clock and a new thought entered his head
Just thirty more minutes and this will all be over…
All the brainwashing from Jack Swarbrick would be a thing of the past. His vendetta against his biggest rival thwarted. Lane Kiffin would roam the Trojan sidelines no longer after tonight.
Thirty minutes passed and Garrett hit "send" on his phone. The text message was already written by halftime. He knew Haden would at least look at some point in the night. Even though Garrett knew most people in the USC Football program detested him, he always had Haden to at least give him the time of day when no one was looking.
"It'll all be over soon. It'll all be over soon."
Garrett repeated the phrase over and over while rocking back and forth on his couch. He couldn't wait for this nightmare to end. Perhaps tonight, he would actually sleep.
————————–
Pat Haden slid into his first class seat on the USC charter flight, finally getting a bit of privacy for the first time in hours. He knew Garrett had texted him, but there was no way he was going to check that out in the open.
"Rough game, Pat. Not much I can say about that disaster, but at least I can make you laugh:" with a random YouTube link posted at the end.
Haden put on his headphones and tapped the link on his iPhone. Seconds later, the familiar embarrassing sounds of Freekbass filled his ears. Yes, this would indeed make him laugh. Of all the things that Notre Dame did, he could never figure out why they would put something out this embarrassing and give it their stamp of approval.
But as he continued to watch the video, his eyes shot wide open. Everything was a blur. He was conscious, aware of his surroundings, but it was like he was no longer in control of his body.
The video came to an end and Mike Garrett's voice filled his ears.
"Pat, listen…"
I am listening…I am awaiting orders…
"…you must fire Lane Kiffin. Do not hesitate, do not even let that man return to campus. He is done. Lane Kiffin is done — this is the best decision for USC."
The best decision for USC…yes…
"There is no perfect time to fire anyone, but we  just weren't making the progress you were looking for. Firing him was just a gut feeling."
It is…my gut feeling…
"You'll find your coach next season, just let Coach O get the boys motivated again this year. Troy will rise again!"
————————–
The shrill of a phone ring jolted Garrett out of bed. He looked at the clock…1:15 PM. He didn't just sleep, he slept in and gave his body a full reboot. He could take on the world right now if he wanted, but first the phone.
"Hello?"
"I suppose you are rather proud of yourself, aren't you, Mike?"
The voice was unmistakable — Jack Swarbrick was on the line and he sounded very annoyed. "You bet I am, Jack! But how in the hell did you get this number?!"
Swarbrick let out a deep sign and replied, "Mike, you haven't changed your number since your time as AD. I've always had it. But let's get to the point, what in the hell do you think you're doing?"
"What am I doing?! I should ask you the same question!!! Who stoops so low as to try and cripple their rival with brainwashing?! Is that what ND is "fighting for" these days, Jack?" Garrett could help but smile from ear to ear. He outsmarted Jack–no, all of Notre Dame. And he even used a "fighting for" pun. PERFECT! "Lane is fired, Jack. Your plan failed. Hell, my re-programming of Haden didn't even allow that worthless excuse for a coach back on the bus to campus!"
"So what happens now?"
"Pat Haden will be doing his job without any outside interference, that's what. I took the high ground here, Jack. I'm not going to brainwash Pat to fit my future wishes for the USC football program. Coach O will take over for now. After that, it's all up to Pat."
"Fine," Swarbrick replied curtly, "have a good day, Mike."
————————–
"So, is there any concern here, Jack?" Fr. Jenkins asked, staring at his AD with great worry.
"Of course not. As usual, Mike can't see past his nose. After all, that very characteristic is what allowed him to either miss or ignore the entire Reggie Bush mess that gave us the ground work to proceed with this plan. I mean, what else do you expect from a guy that still hasn't figured out a newspaper is black, white, and read all over?"
"Point taken, Jack. I take the final phase of the plan is still on track?"
"Of course," Swarbrick said, unable to contain a grin, "and the beauty is that no one will suspect anything. Mike is convinced this was all about sticking it to Southern Cal, but he hasn't seen the whole picture. Getting us into the new playoff system while remaining independent, brokering a deal with the ACC, and of course, getting us multiple seats on the playoff football committee even though the public will think we have none. All that's left is for Brian Kelly to do his job and win."
"Multiple?!" Fr. Jenkins seemed to be filled with the same worry and dread as he was before, "I thought this was all about Pat, Jack…what have you done?!"
"Forgive me father, for I have sinned by omission of truth. Let me make it up to you with a drink," said Jack as he walked over to his bar, "I feared if I told you the entire scope that you wouldn't go along with this. After all it is rather ambitious. But no, Pat, won't be our only man on the inside.  We'll also have Tyrone Willingham." A near evil grin crossed Swarbrick's lips as he finished mixing a red fizzy concoction in two glasses.
"TY?! Surely, you must be joking."
"Not in the least," said Jack as he extended the red drink to Fr. Jenkins, "and make no mistake, he deserves every bit of this too for tarnishing not just our football program, but our good name. No one will ever suspect it. If anything, people will assume we got the raw end of this deal. As an added bonus, Ty will be playing and expensing so much golf now he would never suspect that he's been…modified." Swarbrick's grin transformed into a gigantic smile as he raised his glass, "Here's to Notre Dame football returning to where we belong."
After a toast, Fr. Jenkins calmed himself and took a sip. Surely he shouldn't worry about this, after all his savvy AD seemed to have thought of everything. After the red drink passed his lips though, his train of thought was snapped. What was this wonderful red nectar?!
"Say, Jack, what exactly am I drinking here?"
"Oh this? It's Trojan Blood. A wonderful beverage that our new associate created. You can come in now," Jack said, raising his voice just enough to reach the ears of the mysterious man that awaited outside, "You see, now that everything has fallen into place, we need a man on the ground that is fiercely loyal and fears no one. He fought the good fight on the internet for years, but I've finally convinced him to retire and work for us. Father, allow me to introduce…The Subway Domer…"
THE END
The Roundup
The playoff committee is now official. I wasn't joking about Ty being in it either. This is a thing that is happening.
Stephon Tuitt staying next year? In an interview with the Observer, he said he'd be back next year. Brian Kelly, however, encouraged everyone to tap the brakes. Here's hoping.
It's breast cancer awareness month. So that means pink gear all over football. By the way, Oregon just trumped everyone forever in this. 
I think motivational pre-game rituals may have jumped the shark. I'm not even sure how this became a ritual…that's been captured on camera…multiple times.
I haven't linked Stuffing the Passer enough in here this season. Let's change that.
And now, your moment of zen…via
[youtube id="l3qYPGeoA7w"]
Put These Games on Your Radar
Not a bad week for deciding to pick against the spread here at HLS. 6-2 was the result, so I'm going to keep this going and prove it wasn't a fluke. Once again, my picks are in bold. The list isn't as big this week as I don't have a whole lot of lines popping out at me this weekend.
[table "" not found /]
Predictions
Our staff has grown and I thought it was only fair to open up the fun and games to our new staff members. This section just got much, much larger. Let the games begin in earnest.
As a reminder, the standings:
[table "" not found /]
NDTex
I guess I should go with the prediction I put on the air with Irish Impact this week, right?
Here's how I see this going down: ND plays an ugly first half with USC and wears the Trojans down. As it has all season, the lack of Trojan depth allows the Irish to pull away in the second half.
38-13 ND
Biscuit
Via:
Sweet, sweet victory in the Coliseum last year, and after what felt like 40 years in a drought versus U$C and their cheaters, it finally feels like Notre Dame has the edge here again. Sanctions, poo-poo'd a few years ago by SC fans, and the hiring of freaking Lane Kiffin helped push things along in favor of the Irish. But the Trogans aren't pushovers by any stretch. Still stocked with talent, and still hating Notre Dame every step of the way.

After a lackluster year where they turned the ball over non-stop, and never seemed to really gel as a team, USC should be ready for the Irish to WHOMP. But it won't be that easy. New QB but a really talented group, with Lee to throw to. A pretty stout defense, especially up front. Not loving how this game feels this far in advance, but ND isn't going to allow USC to claw their way back into the series. It's a tight one though, a grinder with little offense for either side…

ND Wins 13-10

 Not sure what to expect here. Fully believe that Kiffin sucks. But it's USC.
Bayou Irish
ND wins this one 31-20. USC's Achilles heel (!) is its Oline and our performance against ASU was but an amuse bouche compared to the performance our boys will have Saturday. It's redemption time, too, as the Irish get payback for 2011.
Twibby
Amir Carlisle pushes Tommy Rees over the goal line as time expires following a miraculous 4th down gain of 60 yards. Irish win 31-28.
Irish Elvis
1st Quarter: Start Fast
Somewhere, a low-level account executive at Mountain Dew is wondering why sales of Code Red are through the roof this week. #TROJANBLOOD
2nd Quarter: Attention to Detail
ND secondary, please do not lose sight of Marqise Lee. My heart meds can only do so much.
3rd Quarter: Effort & Enthusiasm
The game will be won in the second half, where SC's lack of depth will begin to show.
4th Quarter: Finish Strong
This game terrifies me, but if you are in the Stadium, channel your hate into crowd volume. ND wins 27-24.
SupermanTDJesus
With Marquise Lee expected to be a full go for this game, look for Kessler to try and stretch the field early and attempt 40+ passes in this game as Tre Madden will still be dealing with a hamstring.
For ND, the run game will be the X factor against USC's impressive start for the front seven. If the Irish establish the run somehow in this one, it's over from the start. If not, expect a tough, hard fought game decided in the trenches.
I don't see ND running amok on the Trojans, but I do see Troy Niklas terrorizing the USC secondary all game. Basically, Troy Burns Troy (headliner anyone?) and the Irish come away with a W. 34-21 ND final score.
ManCaveQB
Notre Dame 38-31
I think the Ed Orgeron affect has been overblown. SC's defense, which he still runs, has allowed 93 points over the last two games. ND will be able to score and I expect the BYE week for Notre Dame produces a gameplan featuring Southern Cal transfer Amir Carlisle more prominently. USC has re-discovered their own offensive capabilities of late even in the absence of Marqise Lee and the Trojans will put some points on the board. I think the game turns in the 2nd half where the depleted USC depth chart forces them out of their comfort zone. If I were to guarantee one thing on Saturday to tilt in ND's favor, it would be the front seven for the Irish winning their battles. The unit hasn't been the dominant force Irish fans expected but every game I've seen of USC shows me their OL may be the unit that's fallen on the hardest times post-Pete Carroll. They aren't physical and can be downright terrible at picking up the blitz on passing downs. Shembo, Tuitt, and Louis Nix will all disrupt plays down the stretch to secure the win.
Blog Davie
With grass ankle deep
The Trojans will surely weep
From a swift leg sweep
Irish 27 Trojans 21  
*cue Joe Esposito music
Steve in Iowa
ND 44 USC 20
ASU + 21 v USC
ND + 3 v ASU
ergo
ND + 24 v USC
#sportsmath
The Irish Twins
Twin 2: This game will test your nerves and Notre Dame will prevail 34-31 with heroics, luck, or both.
I have only seen two ND-USC games in person, 2005 and 2011. So I'm damaged goods. But I see too much cavalier confidence on the webs. Notre Dame has a horrible tendency to ruin the atmosphere with a 1Q bonehead play. With the steep upward learning/adoption curve of a new coach, USC stood to gain more in the bye week than Notre Dame did. Time removed from the Kiffin ordeal was critical for USC and it will show.
Twin 1: One of the best things about my brother is the balance he provides to my delusion.  Irish roll… 44-17 with at least one defensive score.
Twin 2: ND hasn't scored that many points in 19 games.
Cut it out, man. These guys just met us and they seem pretty cool. I think most of them still believe we are rational and intelligent…DON'T SCREW IT UP.
Twin 1: Fine. 56-17 ND #momlovesmemore
The Beer BLOOD OF OUR ENEMIES
If you motherfuckers truly <3 me and miss the site, YOU WILL be drinking TROJAN BLOOD on Saturday. Don't think- JUST FUCKING DRINK IT #FUSC

— Joshua Vowles (@TheSubwayDomer) October 15, 2013
So this is happening.
The beer recommendation is taking a back seat this week because, with Subway gone, someone has to pick up the Trojan Blood banner, dammit.
The drink is simple: Mountain Dew Code Red and Gin. Per Subway, the preferred gin is Tanqueray and the proportions are completely up to you (and will likely vary depending on how the game goes).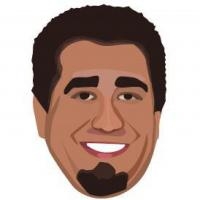 Latest posts by Ryan Ritter
(see all)