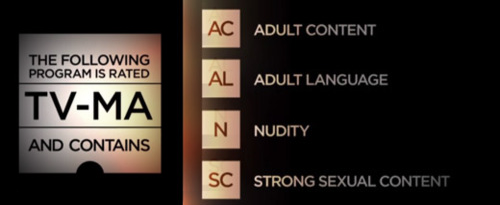 Notre Dame head football coach Brian Kelly appreciated the quiet of the courtyard at The Carriage House and the privacy the staff was affording him. The loss to Oklahoma had been especially hard to take. As Kelly contemplated his drink, he admired its legs and rued the legs he lacked on Saturday. Lane Kiffin's firing, too weighed on him. "In a fucking parking lot," he sniffed to no one else. Though he had a freshly-inked contract extension, he knew the power of an angry fanbase and disappointed donors.
Inside the restaurant, hidden from view by the heavy drapes drawn down, the diners were unaware that mere feet from their tables, Kelly was into his fourth glass of Duckhorn merlot. They were also unaware of the effects the alcohol was beginning to take. They could not hear the music.
Kelly squinted into the courtyard's corner, trying to lift the veil of wisteria using nothing more than his now fuzzy mind. He had not remembered a piano outside, but he hadn't thought of much other than football since the Spring game. He could only glimpse the player in furtive glimpses, the breeze pushing the foliage teasingly.
"Everett?" Kelly finally asked toward the direction of the music.
"How you doin' coach?" the player replied. "How's the wine treating you?"
Kelly smiled, pouring himself another half-glass. "Pretty good, E. Better than many things at this point. You… you look pretty good in a tux, you know that?"
The player smiled. "Tough game, yesterday, coach."
"Wha…. what the fuck are you doing playing piano in a fucking restaurant, E?"
The player continued, the notes tinkling and tinny, distant. Dreamlike.
"How you gonna right the ship, coach?"
The question rang into Kelly's brain like a discordant terror. He slammed his fist against the brick and vines. "The fucking ship was fine until you got thrown out of school!" Kelly whacked the wall again and again, spitting purple merlot mist. The color matched his face.
"We knew we were losing Manti and Tyler and Harrison, but not you, E! You can sit down and script out a program, year after year, but then you get your fucking starting quarterback yanked because of some cheating bullshit?!!!"
"It wasn't bullshit, coach. I copied that paper."
"God dammit that's not what I was talking about!" Kelly's color had gone beyond purple to something approaching black. His thoughts were, too. "Jesus fucking Christ, Everett! You WRECKED this season, you know that?"
The figure in the wisteria seemed to smile as he leaned into the notes. "You're blaming me, coach? That doesn't sound like a lot of responsibility, there, now does it?"
"Oh, please." Kelly gulped his glass empty and began pouring another. "You were special, E. You gave us, you gave ME the kind of quarterback I need under center. You grew so much last year. I was just, just so excited for this season. And then… poof."
The player seemed to smile. "You can't complain a lot, coach, if you put everything on one player. I'm what you call a 'young man.'"
Kelly leaned back in his chair and stared up at the canopy, closing his eyes, inhaling deeply through his nose. "Doesn't matter the adjective that comes before the word, E, you're a man, and I and we have every right to be pissed off about it. Don't give me any of this bullshit about how young you are or whatever. You were getting a boat load of money and support from the university and you have obligations because of that. And you fucked yourself and us, any way you look at it."
The two fell silent, though the piano went on. "It's not the NFL, coach. You might get NFL money, but we're not professionals. We're not perfect."
Kelly smiled into his wine, remembering, blissfully that he hadn't driven and had left his cell phone on his desk at the Gug. "Tell me about it. Did you watch our opening drive yesterday?"
"No. I don't watch. It hurts too much."
Kelly opened his eyes. Everything was dark. The only sound was Paqui gently breathing and the barely perceptible thump of the ceiling fan through the air above them.
http://youtu.be/-CGIii_eTOk
Latest posts by Bayou Irish
(see all)