Back in August, I outlined 8 big questions that were on my mind for the upcoming season. Now that we are three games in, I wanted to take a look at where the Irish currently stand.
1. Which Tommy Rees will show up?
So far, we've seen good Tommy Rees, Touchdown Tommy, Reesus, whatever you want to call the opposite of Turnover Tommy.
Thus far, Rees is 65/107 (60.7%) for 969 yards (323 yards/game), 7 TDs, and, most importantly only 2 INTs. Further, only one of those INTs was really a bad mistake by Rees when he completely lost sight of a CB in zone coverage against Michigan. His second INT that night was a tip drill while trying to lead the Irish to a comeback that same night.
This is exactly what I wanted to see from Tommy and to be honest, I'm getting a bit more than I expected. He is doing a lot more than just managing the game, he is one brightest spots of the whole team.
Sadly, when things turn sour, he seems to be the one still catching much of the blame, even when he has nothing to do with it. The fact of the matter is that Tommy isn't hurting the team at all. Would it be better if he was more mobile and we could throw in a read option wrinkle? Sure, but it isn't like defenses can now rush 3, drop 8 and expect Rees to eventually fold anymore.
We'll get some of the reasons why the offense is stagnant a little later, but, needless to say, Tommy isn't one of them.
2. Will ND return punts for positive yardage?
Short answer: yes.
Longer answer: the punt return still needs a lot of work.
The Irish have still stumbled on special teams which was illustrated best this past week by T.J. Jones inexplicably fair catching a ball inside the five yard line.
The Irish still have some work to do here, but it is still encouraging to see an actual effort to return punts and end the fair catch parade. If they can clean up the sloppy play we've seen the past few games, we may finally stop having a headache about this every weekend.
3. Who will step up into Te'o's leadership role?
On the offense, Tommy Rees has definitely stepped up the leadership aspect. The cameras caught him rallying his offensive troops on multiple occasions which is encouraging.
However, I don't think he's stepped in to the Te'o role of the team's emotional leader.
The defense quite frankly plays completely flat at times. While you might see an individual step it up on occasion, there isn't that one guy that lights a fire under everyone else's ass so all eleven men on the field run through walls on the next play.
The defense is still searching for their identity and because the defense was such a large part of who the 2012 Irish were, I think the entire team is looking for their identity.
All is not lost here, but someone needs to step into this role and make this their team. Perhaps Tommy will continue to grow and do this or someone else will take the reigns. Either way, I hope it happens fast because we desperately need it.
4. Which freshmen will make an immediate impact?
Jaylon Smith has to be the leader in the clubhouse for this. Yes, it is mostly by default since he is the only freshman getting any real playing time, but that doesn't detract from what he's doing on the field. He is playing some solid football and making very few mistakes as a true freshman. I expect his level of play to only improve as the season moves on.
However, I do wonder why most of the highly touted freshmen are riding the pine most of the game. Perhaps Kelly's tendency as a coach is to hold them back for a few games to ease into the situation before he lets them loose (think Tuitt a couple of years ago). It's hard to say this isn't the case because as of now, Jaylon is playing out of need, Elmer got more playing time only when Watt went down, Cole Luke, Bryant, and Folston have seen limited action, and I'm not sure Redfield has been involved in a snap yet (feel free to correct me if I'm wrong on that).
I'm hoping Kelly takes the training wheels off because this team has needed a spark on multiple occasions and freshmen going all out can be a great way to do that. Sure, it's a risk considering they are more prone to mistakes, but I think it's a calculated one that can pay huge dividends.
5. First Tate, then Floyd, then Eifert, then…?
Both T.J. Jones and DaVaris Daniels are stepping up in a big way for the Irish. Daniels has been on the end of the more explosive plays, but Jones has been the security blanket for Rees to this point in the season. Both are poised to continue to have big seasons for the Irish and will cause defenses fits in coverage schemes as focusing on one will open up the other and focusing on both let's someone like Chris Brown burn everyone.
The receiving corps is in great shape and definitely exceeding my initial expectations to say the least.
6. Which running back will rise to the top?
Will the real RB1 please stand up, please stand up?
The real answer to this question is that no one has. Sure, Cam busted out some tough yards while wearing a crimson mask, but he simply lacks the impact that someone like Amir Carlisle or GA3 can provide. The problem is that both backs, especially GA3, are making awful cuts and reads on their runs. Amir Carlisle coughing up the football against Purdue wasn't exactly encouraging either.
As of now, I'd say Amir might have a slight edge, but no one has separated themselves from the pack yet. This needs to change immediately as the stagnant rushing attack is causing most of the offensive woes. If you wondered why we don't run the ball more often, the failures of Purdue might just be an example of why. Luckily, the Irish remained in striking distance during that game and weren't forced into an air raid mode, but if we go down two-plus possessions, I would expect to see everything on Tommy Rees' shoulders until the running game shapes up.
7. Will ND finally beat Southern Cal at home?
As of now, the answer appears to be yes. Despite ND's frustrating showings, they would look like All American performances compared to the dumpster fire that is the Trojans.
Their first win was against Hawaii and was only due to Hawaii's QB being so much worse than the entire Trojan offense was that evening. They followed this performance up by losing to Washington State at home by a score of 10-7 — yes, 10 points beat the Trojan offense. Last week the offense "exploded" for 35 points against a BC team that would have a hard time beating anyone with a pulse.
This is a bad football team; however, they have a lot of talent despite their awful start. They could still figure it out by the time they get to South Bend, but as of now, it's looking all-Irish for that game.
8. Will ND finally win a BCS Bowl before they're put out to pasture?
I think we should forget about winning a BCS game at this point and focus more on actually getting there first because that alone will be an achievement at this point.
Things need to improve and fast as a 9 or 8 win season seem like more realistic possibilities than a 10 win season.
BONUS: Will HLS crash during the season?
Thus far, the HLS hamsters have been the only reliable thing about this season. The answer remains: no, we aren't crashing.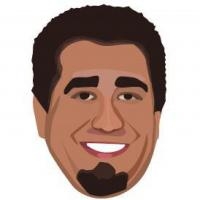 Latest posts by Ryan Ritter
(see all)