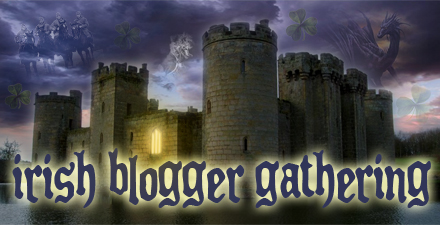 With the Irish facing Purzzzz this weekend our number one goal is to stay awake when the Boilzzzz are on offense. While it is tough for anything involving Purduzzzzzzz to be exciting, Aaron Horvath of Strong and True and I did our best to have some fun with our friends down in West Lafayette.  The questions below are mine, while the answers are Aaron's.
Don't forget to also check out my answers in this weeks IBG over at The Subway Domer, and the other participants at Inside the Irish, UHND and NDNation.com.
1)The loss to Michigan was the first regular season loss for the Irish since November 26, 2011 and the first regular season game where the Irish have given up 40 points since November 28, 2009. "THE SKY IS FALLING" sentiment is pervading the (irrational) corners of the internet. With fans becoming used to winning every game and dominant defensive performances, what is the mood like on campus after a tough loss?
The mood on campus really isn't all that different. I think it comes from this being a new year and with no offense to Temple, we didn't have a big name season-opening opponent to get excited about. I feel like if the Irish get victories over Purdue and Michigan State over the next two weeks at are 3-1 as the Sooners of Oklahoma head to town, the buzz around here will begin to creep to new levels. So in summation, no sky is falling attitude on campus this week, just let's go beat Purdue.
2) Purzzzzz…sorry, Purduzzzzz….Sorry, really can't get it out without falling asleep. That team from West Lafayette has been blown out by a team that got blown out by Illinois and barely beat a team that gave up 73 points to Indiana. It is difficult to say for sure because I can't watch their game tape without snoozing, but the Boilermakers seem to be very, very bad. What does Notre Dame need to do to avoid falling into a lull this Saturday and to finish the evening with a relatively easy win?
Well last year's Purdue team wasn't a juggernaut by any means and the Irish barely squeaked out a victory. AND THAT IRISH TEAM WENT UNDEFEATED! Purdue is a different beast as is Boston College. Many of the players who go to Purdue or BC are people who may have grown up fans of Notre Dame so this game means more to them than you would expect. Purdue is an in-state game so a lot of the in-state kids who go to Purdue may have grown up Notre Dame fans. Then you have the whole Catholic school rivalry with BC. So the guys at Purdue always bring their "A" game for the Irish.
But what does Notre Dame need to do to not fall in a trap? RUN THE BALL. I'm sure Coach Martin is well aware, but the Boilers lost many of their key cogs along the offensive front that helped keep the game close last season. Look for the Irish to run the ball early and often and then use the play action pass out of the pistol to throw the ball over the top to DaVaris Daniels or find Troy Niklas up the seam.
I think the Irish will come out strong in this one, no doubt about it.
3)What are the first 10 words that come to mind when you watch the video below? Bonus – Which lyrics do you prefer more: "You know Purdue is the one; we've got a big drum; we can't be outdone; so let's all Boiler Up" from Purdue's OfficialENGR or "We are the fans of Notre Dame; cross the nation hand-in-hand; sing it proud throughout the land; we are ND; we are Notre Dame" from Freekbass?
Here in lies the problem about asking me this question … I went to IU … albeit I respect Purdue University for all their great majors and had many friends who went there, any chance I have to say "wow, really?" I jump at the chance …
When I saw this video I pretty much laughed, mainly because since the 1950's, Purdue has just been chasing IU in most everything … Take Little 500 (the largest single intramural event in the world) for example. Little 500 began in 1951, Purdue began a race of their own in 1958 called Grand Prix. IU students created a pair of music video's that really started this whole trend of colleges making them back in 2010 (sorry world). First the one that only students at IU would get (Link) that received over 200,000 views then one that looked at the basketball history of the Hoosiers (Link) that has over 2.2 million hits currently.
So to answer your question, I like the lyrics that had nothing to do with Purdue. Really, if you give me a choice between Purdue and anything, I'll choose anything.