Good grief, NCAA, where do I even begin with you this week?
In case you missed it, on Wednesday Jay Bilas partook in one of his favorite pastimes: dropping bombs on the NCAA's head. He discovered that you could enter names of athletes the search feature of the NCAA's store and actually find the "generic" numbered jersey that just so happens to match said athlete like say, Johnny Manzel, who is currently under investigation for taking payment for signing memorabilia:
Go to http://t.co/qpH4tNnIpH, type in "Manziel" in upper right search box, hit enter. This comes up. pic.twitter.com/N7KNvXIu24

— Jay Bilas (@JayBilas) August 6, 2013
But surely someone like Everett Golson who was dismissed from ND wouldn't be included, right?
Even suspended, http://t.co/qpH4tNnIpH will sell your stuff. Notre Dame's Everett Golson is still for sale. pic.twitter.com/gY6vRDJCK1

— Jay Bilas (@JayBilas) August 6, 2013
Ok, well that might be excusable due to laziness, I mean the NCAA would never sell anything from people they heavily punished, right?
NCAA Shop site selling Joe Paterno 400-Win gear: http://t.co/fG5cmer80a The "culture of football" ain't so bad when you profit off it, huh?

— Jay Bilas (@JayBilas) August 8, 2013
Needless to say, this created quite a firestorm on Twitter, leading the NCAA to shut down the search feature of their website…or so they thought:
http://t.co/qpH4tNnIpH can still be searched by typing "/search/braxtonmiller" in the URL. This comes up. Have fun. pic.twitter.com/8Zp4Iza6jt

— Jay Bilas (@JayBilas) August 6, 2013
This lead to NCAA President, Mark Emmert, declaring that the NCAA store would no longer sell memorabilia and admitting the practice was probably a bit hypocritical of them.
While there is a whole separate debate to be had about jersey sales and whether member institutions should be allowed to continue to do so when the NCAA isn't, the kicker for me was this:
Emmert says his understanding is NCAA made no money off that online store. Was an aggregator site.

— Dan Wolken (@DanWolken) August 8, 2013
So, clearly the NCAA must not understand how the internet works. That's like me saying if you click one of our Amazon links, HLS would never see a penny.
Beyond that, they thought removing a search box would remove search functions. Every search function on the internet, Google included, has a specific URL that goes in your browser address bar to make it work. Even if they somehow didn't know that, during the Twitter shitstorm, people, like myself, were making fun of the NCAA by tweeting out these exact URLs so it's all out in the open for everyone to see.
Removing that box was equivalent to being an ostrich and sticking their head into the sand.
I don't expect the NCAA to be full of internet experts. Hell, I'm knowledgeable about it and still have issues that have been quite publicly displayed when HLS went boom multiple times. But the fact that they could overlook something this basic, do something so stupid to "fix" it, and then claim "well, gee, I don't think we made any money anyways" is just laughable. They are either just that dumb or believe everyone is beyond stupid to not see through it.
Having this blow up in their faces after suspending players for selling their own memorabilia (Ohio State) and investigating someone for profiting of his signature (Manziel) makes the entire NCAA look like nothing more than a bunch of idiots throwing rocks in their own glass house.
/waits for karma to crash HLS
The Roundup
Speaking of internet things, here's an update on HLS. Last week I moved us to a different host to try and stop the constant crashing of HLS. During the move, they did a review of the entire site and had no complaints. Hopefully this means that the last issues we saw before the move were the fault of the old host and not something I've done. After the move, I also saw we had quite the spam problem. I deleted over 3,000 spam accounts and installed some additional safeguards to prevent this from becoming an issue again. Hopefully, no legitimate accounts got nuked during this, but if it did and you can't register again for some reason, please let us know.
Because the Johnny Football saga wouldn't be over until the damn lawyers got involved. So Manziel hired the same attorney that represented Cam Newton and he made sure to proclaim that Johnny would without a doubt be playing when the season starts. You should really check out the attorney's web site too. I mean, I'm a proud Texan and all, but cowboy hats, seriously?!
Two of the things I hate most in the sports world combined. New York Yankees' Manager, Joe Girardi, spoke to Alabama. Roll vomit.
No shirt, no shoes, let's coach practice. Never change, Steve Spurrier.
The OU game just got even more interesting. Their already thin defense just took another hit.
Finally, make sure to stop by the Subway Domer. They have a pretty badass printable ND schedule available.
The Beer
Believe it or not, summer is quickly coming to a close. I would be greatly disappointed in myself if I don't recommend one of my favorite summer seasonsals before the season starts up: Leinenkugel's Summer Shandy.
Yes, it's not exactly a "craft" selection, but it's so damn tasty. I make no apologies.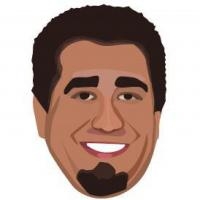 Latest posts by Ryan Ritter
(see all)