Better late than never…or something…right?
Anyways, this week has been rather brutal. Thankfully I got some time to unwind at last night's Rangers game, but once I returned I too damn sleepy to think of anything to write. I made an executive decision to punt the Roundup to this evening, likely making Biscuit's head explode that I put baseball as a higher priority than football writings.
Either way, the delay actually gave me something to write in this intro which is the delay itself. Writer's block solved, I guess.
Oh well, you're here for the links and beer anyways right? Let's get to it.
The Roundup
This might be the most Southern Cal thing ever. Dr. Dre has made a donation to Southern Cal. For Academics. Seriously. Making this even more hilarious is the juxtaposition of this news release the very next day.
Johnny Baseball? So here's one advantage to delaying the Roundup. I am able to include Johnny Manziel's antics from the Padres game last night, including his recreation of his Alabama game-winning pass.
It's nice when stats work out in your favor. Check out this preview from one of the minds at Football Outsiders. Spoiler Alert: Notre Dame is still damn good.
USF is apparently excited about Aaron Lynch. However, I'd be slightly concerned with his weight loss not working out during his year off if I were them. But, hey, hopefully the attitude change his coach sees is true because the kid has loads of talent that shouldn't be wasted.
A look into the college football future. I don't know about y'all, but all I read in this piece was that ND makes a lot of title games.
And now, your moment of STOP USING PHOTOSHOP FOR THE LOVE OF GOD. This week's entry, Preston Pehrson of Georgia Tech.
The Beer
Before we start, I'd like to make a quick note about this section. Mostly because Slate wrote something mind-numbingly dumb on the topic.
You see, I'm not trying to "beer snob" it up in this section. Nor am I picking beers because OMG HOPS Y'ALL. I'm more in line with several of the opinions noted here.
Those that have read a fair share of Roundups know that I have suggested some "mainstream" beers either tongue-in-cheek or simply because I was in the mood to that week. My whole goal here is to either:
Be funny (rare)
Share a good beer I've discovered/liked/consumed liberally
Ask readers for beer suggestions
Because quite frankly beer is good and expanding horizons on said beverage is equally awesome. It's really hard to go wrong here.
With all that being said, this week I am making good on my promise to go back into the craft beers. Hilariously enough, I had planned on "easing" back into it with a rather simple local lager before I even read the Slate insanity.
That brew would be Rahr's Blonde Lager from Ft. Worth, Texas.
Admittedly, the distribution is quite limited (but I'm sure you can find similar in the same style), but if you are ever in DFW or at a Rangers game you'll be able to find this rather easily.
Yes, my baseball team actually serves legit local craft beer (looking at you, Yankees).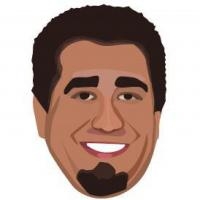 Latest posts by Ryan Ritter
(see all)