Last night marked the start of the 2013 NFL Draft. From the Notre Dame perspective, all eyes were on Manti Te'o and Tyler Eifert.
The Cincinnati Bengals took Eifert  with their pick, 21st overall. Te'o, however, slide out of the first round completely. This shocked quite a few Irish fans, especially after Minnesota traded up to the 29th pick, their third pick in the first round. The seemingly ever growing home for NFL Domers decided to take Tennessee WR, Cordarrelle Patterson, instead.
Yes, it was definitely disappointing to watch one of Notre Dame's favorite sons fall out of the first round; however, it shouldn't really come as much of a surprise, nor is it the end of the world.
Personally, my draft predictions had Eifert as the only no-doubt first round pick, with Te'o possibly sliding into the second round. While the combine results certainly weighed heavily in my decision there were several other factors in play as well.
Firstly, just look at how the first round played out. Offensive and defensive linemen ruled the round, as the majority of the elite talent was found there. Usually, you would also see a few QBs and RBs taken as well, but no RBs were taken and the only QB taken was Florida State's E.J Manuel (another huge storyline slightly buried by the Te'o slide was Geno Smith falling to the second round). What you do not see in this first round, nor in any first round, are LBs of any kind being taken in large numbers, especially inside LBs like Te'o.
The first LB taken in the draft was Georgia's Jarvis Jones, an OLB that excels in pass rushing, at #17 by Pittsburgh. As a pass rushing LB, he fits perfectly into the 3-4 defense of Pittsburgh whom were looking for a new sack threat. Pass rushers are always at a premium in the first round, so it is no shock Jones found his way off the board in short order.
The only other LB taken was ILB Alec Ogletree (Gerogia) who was selected by the Rams at #30. Even before the combine, many draft experts had Ogletree above Te'o, and after, there was no doubt he was above Te'o on just about everyone's draft board. Either way, realize that it took until pick #30, the third-to-last pick of the first round for anyone at Te'o's position to be selected.
It isn't a huge knock on Te'o and Notre Dame fans don't need to wonder what is wrong with teams that passed on him. The fact is that there are loads of ILBs still available and teams realize that. I expect that, when the dust settles, Te'o will still very likely be the second ILB taken in this draft and that's nothing to be upset about in the least.
Yeah, it sucks that the payday won't be as big, but I have a feeling someone of Te'o's character will be perfectly fine with having to play his way into a larger contract. Feel free to be disappointed, but don't go into "what does this mean?", "what did Te'o do wrong?", "did the whole Leenay thing mess this up for him?", or "what's wrong with NFL teams?" mode — ESPN and the NFL Network more than enough of that for everyone.
The Roundup
RIP stupid conference realignment. Our new friends at the ACC effectively killed the insanity and it all was indeed completely, bat-shit insane.
RIP BCS — we now have a new, exciting playoff which is called…The College Football Playoff. Yes, this is a thing that a group of people sat down and decided, along with the title game's location and all the other new playoff bowls.
Coaches can use Photoshop and Twitter to recruit, this will end well. Check that, this will end hilariously.
CAST DA FIRST STONE. Twitter is the perfect medium in which to admit an NCAA violation, especially when you can claim you were hacked after your PR team turns your brain back on for you.
Notre Dame continues to collect more of the last Big East titles. This time it was Women's Golf, who took not only the team title, but also had two golfers tie for top individual honors. And yes, they are in the Roundup because I used to manage them back in the day. Good work, ladies!
Speaking of awesome Notre Dame female athletes…Skylar Diggins has inked a contract with Jay-Z's new agency.
Make your travel plans now. Basketball has announced their new ACC schedule, with highlights being home games against Duke and North Carolina. All kickoff times for the 2013 football season have been announced as well.
Normally, I would try to make a joke for this story. However, Holly Anderson stole all the Bon Jovi puns and I simply need to tip my cap to her.
The Beer My Liver HATES Me Right Now
To recap, two weeks ago I was in Vegas. Last weekend I was at Notre Dame pretending like I was still in college. This weekend, I will be attending a bachelor party that will start at a ranch and then move into College Station.
The weekend will include far too much beer, a trip to the Dixie Chicken and visiting far too many shot bars for my own good.
Oh, and Cinco de Mayo is next weekend.
Forget suggesting a beer, someone donate a liver for a transplant. I need it.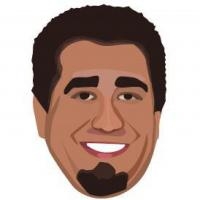 Latest posts by Ryan Ritter
(see all)