Well, it's been a bit of a rough ride for the 2012 recruiting class. Last year, Tee Shepard was only on the roster for a few hours. Aaron Lynch departed after the 2011 campaign. Gunner Kiel decided to head elsewhere. And this week, Davonte Neal and Justin Ferguson decided to depart as well.
Attrition has definitely set in. These days, it's an annual expectation. Thankfully, the Notre Dame Football program is healthy enough to handle it.
That may sound a little strange, especially since we (1) aren't used to that line of thinking these days and (2) Brian Kelly has made several references to a lack of depth in 2012. However, it's the truth.
Consider the fact that after Lynch left, our defensive line was still a dominate force in 2012. Despite not having Tee Shepard to fill some huge holes in the secondary, the Irish still managed to hold it together. We still have three more years of Golson with Malik Zaire waiting in the wings, softening the loss of Kiel. While our WR corps isn't as stocked as I would prefer, I have little doubt Kelly and company will be able to use the talent available to compensate.
Further consider the recruiting mindset of Kelly. He wants to land a QB every year. He is constantly looking for what he calls "big skill" players that could possibly fill a couple of different roles if needed. A solid group of starters at any position isn't enough — he wants them two-deep for constant depth and to keep his roster in a state of constant competition.
This season, we have seen the fruits of those three years of recruiting labor. Despite the attrition that has hit the Irish, we still find ourselves only able to offer well below 20 scholarships to the class of 2014 because we are so close to the maximum of 85 scholarships for the entire roster. While every player that leaves the Irish is definitely a disappointing loss, it now opens up a precious roster spot for a potential fifth-year, an extra offer to an elite recruit, or even the chance to reward a deserving senior walk-on.
So as far as attrition goes, I'm going to use a rather infamous Kelly quote: "Get used to it."
Some guys might leave for personal reasons, but we are also seeing our former blue-chip recruits leave simply because they don't think they'll get the playing time they want. That speaks volumes for the level of talent Notre Dame now has. A couple of years ago, if a huge get in the recruiting class had a guaranteed three or four years of playing time. That simply isn't the case anymore.
So bring the attrition on. "Next man in" as Kelly would say. This is exactly where we want to be.
The Roundup
I guess this counts as WAC attrition. Idaho and New Mexico State are fleeing the WAC for the Sun Belt. The Sun Belt is also grabbing Appalachian State (HEY MICHIGAN) and Georgia Southern from the FCS. Care to take a stab at which group is the better get?
And the 2014 National Championship game will transfer to… DALLAS! Win-win for me. Either Notre Dame makes a title run in my backyard or I'm renting out my house, making a mint, and going on vacation.
Johnny Football is gone. From Twitter. Wait, what did you think I was going to say?
Southern Cal has lost another player. This time, due to injury.
The NCAA might be able to use a little attrition themselves. Someone else has apparently dropped the ball in the Miami case.
This qualifies as what I like to call "Saban-style attrition". Four players are gone from UCLA. One for violation of team rules and the other three…well, this article outright calls it "roster maintenance".
The Beer
My beer choice is also suffering from some attrition because I'm still cleaning out my beer fridge of brews that have been donated for one reason or another. Considering I have a Vegas trip coming up to save money for and because I've been ridiculously busy for work (because of the Vegas trip, the main reason I'm there is because of work), I have had little motivation to go buy more beer as of late.
Ok, it's probably not attrition, it's being lazy and cheap as hell, but I don't care.
On the chopping block this weekend: Dos Equis.
Stay thirsty, my friends.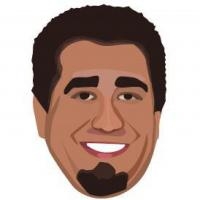 Latest posts by Ryan Ritter
(see all)