Our little tournament is definitely heating up. The amount of votes have been increasing every round and the campaigning has reached a fever pitch.
Now we've arrived to the regional finals, aka the Elite Eight. The best of the best can be found below and I expect all these races to be tight. The voting is open from now until Sunday, March 31 5:00pm EDT.
#NDFBIsDeterminedToKillMe Region
#4
No need for Notre Dame's players to panic. The entire fanbase has that covered.

— Keith Arnold (@KeithArnold) November 3, 2012
I gotta admit, I can't believe this took out Bobby's tweet. I have apparently underestimated group panic. But will it be enough to stop the Florida Gulf Coast tweet of this tournament?
#15
Please God. I don't want a group of kids seeing me breakdown and cry #NDFB

— tricerapops (@tricerapops) September 8, 2012
And here's the underdog darling of the tournament — aka, horribly undervalued by me. My fault for not seeing the genius of this tweet in the wee hours of the morning when I seeded this initially, but now I'm pulling for our version of #DunkCity.
[poll id="87″]
Celebration Region
#2
I can't stop laughing and I can't stop spending money and I can't stop listening to Will Smith.

— Chris W. (@rakesofmallow) November 25, 2012
Post-Southern Cal was easily the high point of the 2012 season, so it's no surprise this tweet has been barreling through the competition. Ironically, the tweet that gets through the celebration of the ND defense is centered around Miami.
/cue sad trombone
#12
OH CATS AND DOGS ARE SQUARE DANCING IN THE STREET. THE WATER FOUNTAINS HAVE HAWAIIAN PUNCH IN THEM. SKITTLES FALLING.

— Chris Wilkinson (@cwilk) September 8, 2012
I still have no idea what is going on here, but all I know is that cwilk has been campaigning his ass off and he took out what I thought would be a near-impossible #1 seed to dethrone. The lesson here folks is to ABC: Always Be Campaigning.
[poll id="88″]
LULZ Region
#4
for all my friends who are SEC fans #CGDsigns #WeAreND pic.twitter.com/YvK87c1x

— katie (@katiecreigh) October 15, 2012
This tweet actually caused some serious debate in my mentions. Should this tweet be quality because she found a funny sign, or is a top tweet in the careful crafting of sub-140 character wit? You get to decide because…
#10
https://twitter.com/A5thDown/status/249676527787208704
Here comes a contest against said wit, not only that, but MQ was one of the folks raising said complaint. I think it's a very valid point, but again, you get to decide. Will a call to the Oprah meme be enough to dethrone a College GameDay sign?
[poll id="89″]
OMG Region
#1
Manti just grabbed Louis Nix and said "I need you." At that point I took my doctor's advice to not drink & shot-gunned it to my face

— Mo (@FightingIrish17) November 3, 2012
There's only one #1 seed left in this tournament and it's a strong one. Plus it invokes Louis Nix III as does it's opponent making the the OMG Region the Irish Chocolate Region.
#3
https://twitter.com/oaknd1/status/272564147621855232
One one side, you have a "now I will run through a wall" scenario. On this side, you have the "holy crap, Louis Nix is a soul-stealing badass". Both are equally awesome and I expect this matchup to be awesome.
[poll id="90″]
Previous Results
Sweet Sixteen
Second Round
#NDFBIsDeterminedToKillMe Region
First Round
#NDFBIsDeterminedToKillMe Region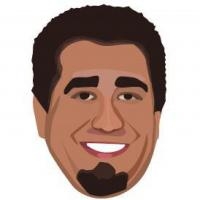 Latest posts by Ryan Ritter
(see all)