Last week, I was definitely worried about Notre Dame facing off against Iowa State. I didn't like the matchup. I picked against the Irish in every bracket I entered. I went into Friday night expecting the worst.
What happened was beyond anything I could've possibly imagined.
When the game started, it looked like the Irish would be able to expose a huge size mismatch inside the paint. When the first media timeout hit, some cautious optimism set in.
Then everything went to hell.
Notre Dame started to turn the ball over. Continuously.
At one point in the first half, the Irish had a three minute stretch in which they were unable to take a single field goal attempt because they couldn't hold on to the ball. By halftime, ND only had seven more shots than turnovers.
Fortunately for ND, Iowa State was more than happy to shoot themselves in the foot continuously as well. The entire first half might have been some of the worst basketball that I ever witnessed. Complete with the worst dunk attempt that I've ever seen.
Trailing at the half by only 12 was a gift. Then the Irish came out in the second half and allowed Iowa State to take a dunk that was practically uncontested. The remainder of the half had a similar defensive effort, allowing the Cyclones to shot for over 70% in the second half as they coasted to a 76-58 victory while most Irish fans changed the channel.
Understandably after (and during) this complete disaster, quite a bit of heat started flying at Mike Brey's direction.
Now, I am completely on board with being beyond frustrated with the product Mike Brey has put out on the court, especially in the postseason. I'm not expecting constant trips to the Final Four, but something resembling competitive basketball in the Big Dance would be nice. We continue to watch the same movie over and over again and hope for a different ending, yet the same fiery disaster always awaits us at the end.
The Irish have been to the Sweet Sixteen only once in the Brey-era, 2003, one year before I arrived on campus. The Irish then treated me with three consecutive NIT berths, only finding their way into the Big Dance in my senior year in 2007. The best showing since then has been a second round exit at the hands of Florida State two years ago when the Irish managed to snag a 2-seed (and no, I'm not calling it the third round because the First Four isn't a round — stop doing that, NCAA).
So, no, I won't defend Brey in the least. However, calls for his head are absurd. He isn't going anywhere.
First, there is that small ten year extension that Brey inked in 2012. Anyone that thinks that just one year later that ND is going to turn around and buyout the entire contract simply isn't dealing in any kind of reality.
Even if Notre Dame decided to go crazy and fire Brey, who do you realistically bring in to replace him?
ND Basketball isn't exactly a destination job by any means, especially considering that the basketball practice facilities are beyond sub-par in comparison to any top program in the nation (and quite a few mid-major schools at that). Couple that with heading into the great unknown of dealing with an ACC conference schedule and things aren't very appealing. Basketball isn't football, meaning the "back up the Brink's truck" line of thinking doesn't exactly apply (not like it's a valid strategy for football either, see: Saban, Meyer, Stoops, Gruden, et al).
The bottom line is that Brey has done a fairly decent job with the Irish squad, especially considering the talent level available to them. Yes, the talent level does fall squarely on Brey's shoulders, but it is what it is.
The mediocrity is beyond frustrating to watch, especially when it seems like every other sport at Notre Dame is excelling. Hockey won the CCHA Championship on Sunday. Fencing feel just short of a national title this weekend, but left with two individual champs. Baseball has found themselves ranked at #15. The women's basketball team took home a Big East title as well as acting like a #1 seed in dominating fashion with a 97-64 win on Sunday.
Yet men's basketball has been stuck in the same rut for a decade.
At this point, we simply have to hope that the star of the 2013 recruiting class, Demetrius Jackson, lives up to his superstar billing and is able to lift the Irish out of their March funk. Otherwise, I would expect more of the same from the Irish for as long as the Brey era continues which will seemingly continue:
(Hat tip)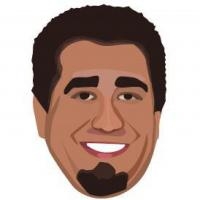 Latest posts by Ryan Ritter
(see all)