On Thursday, ESPN announced that the Catholic 7, comprised of DePaul, Georgetown, Marquette, Providence, St. John's, Seton Hall, and Villanova, will officially leave the Big East, possibly as early as next season. Xavier and Bulter will join them, as both schools have already submitted their withdrawals to the Atlantic 10 Conference. Creighton has also been rumored to be the tenth team to round out this new conference, which will be called…the Big East.
Yeah, realignment has officially gotten weird, especially since it's hard to figure out what's next. Notre Dame now finds themselves in limbo for all sports currently in the Big East and I'm not even sure what to call the soon-to-be former Big East. Perhaps we should just rename the conference as a symbol and call them "The Conference formerly Known As the Big East"?
While Friday's Big East meeting in Atlanta provided no clarity on the big question of when this move will take place, we do know the following:
No matter when this goes down, Notre Dame football is still on the same scheduling plan as before with ACC games starting in 2014

The Conference Formerly Known As the Big East will still have an automatic BCS bid in the 2013 season
As of right now, The Conference Formerly Known As the Big East looks would look like this for 2013-2014, minus the Catholic 7: Connecticut, Cincinnati, Rutgers, South Florida, Temple, Central Florida, Memphis, Louisville, Houston, SMU, Notre Dame (non-football), Navy (football only), East Carolina (football only), and Old Dominion (field hockey only…seriously)
Louisville leaves for the ACC and Rutgers leaves for the Big Ten in 2014
Tulane is scheduled to join in 2014 as a full member
As for what we don't know, Jack Swarbrick had the following to say:
I know a lot of people want me to answer, "If this happens, what will you do?" The problem with that is there are a lot of flavors about what might happen. It's not just one thing. I just haven't spent a whole lot of time investing in scenarios and trying to play it out, because I figure soon enough I'm going to know one way or another.

At that time, I'm going to be able to deal with real facts and evaluate where we are and what our options are.
The previously linked SBT article mentions three options for Notre Dame: leave early for the ACC, stick with The Conference Formerly Known as the Big East, or join forces with the Catholic 7. However, I'm not so sure those options are as cut and dry as they appear, especially since Swarbrick mentioned "a lot of flavors" in this change and that it's "not just one thing". Swarbrick mentions this again when discussing a possible one year alliance with the Catholic 7:
As far as the Catholic 7 goes, we have great relationships with those schools and, of course, there are circumstances under which it could be appealing if there would be an opportunity to go with them.

But I don't even know if that's realistic or not. And even then, there are a million different flavors. That's what makes all of this stuff so hard.
The "different flavors" quote again makes another appearance, making me wonder what complications could arise. With this in mind, I want to take a look at each possibility available should the Catholic 7 leave early and hypothesize as to the different "flavors" each could offer.
Join the ACC a Year Early
Seems simple enough. An agreement with the ACC is already in place, so this definitely makes a lot sense; however, there are two major road blocks. First, the Big East would have to allow Notre Dame to accelerate the agreed upon timetable to leave, a move that might be easier if the Catholic 7 does indeed jump this season, but there's no guarantee. The second issue is whether or not the ACC could even accommodate all non-football sports at zero hour.
I also see a potential scenario in which the ACC requires the Irish to start their football ACC scheduling a year early as well. After all, it doesn't make a whole lot of sense for the ACC to bend over backwards and not take advantage of potential revenue that ND Football could bring. Doing this though would complicate all other ACC football schedules, causing yet more headaches on the scheduling front.
Stay with The Conference Formerly Known As the Big East
This appears to be the path of least resistance, but also one that has a ton of potential pitfalls. An early departure of the Catholic 7 might not just make Notre Dame want to leave early as other member institutions might start looking elsewhere.
Taking Notre Dame out of the equation, 50% of the schools in the Big East will be brand new in 2013. Louisville and Rutgers already have one foot out the door, leaving only Connecticut, Cincinnati, and South Florida as the legacy members remaining. They have to be concerned about their futures in a potential 8 team conference in 2014, over half of which will be new schools are likely worried about the same thing — perhaps considering pulling a TCU and backing out of their agreements as well.
When Swarbrick talks about all the different possibilities, this is the area in which I see it. There has to be a major concern for a domino affect, and if the Catholic 7 is allowed to jump ship early, other Big East members might want the same courtesy and that completely changes the potential attractiveness of this option.
Join the Catholic 7 aka the Big East for a Year
I'm with Swarbrick on this one — I'm not even sure how realistic this is. This is mostly because I wonder what the benefit would be for Catholic 7/Big East to take in Notre Dame for just a year.
I'm sure that whatever the new TV deal that the Big East gets, doesn't have Notre Dame involved at all, nor would the terms of the deal change if the Irish came on board. In fact, this might complicate whatever revenue sharing deals are in place, potentially hosing members out of some revenue.
In short, the Catholic 7 would more or less be doing Notre Dame a favor here.
——————————-
All the scenarios above hinge on the Catholic 7's exit date from the Big East, which we may not know until tomorrow at best. Obviously, a 2014 departure date would be preferable for Notre Dame as that aligns with their departure as well. Should the Catholic 7 be allowed to leave next season, expect things to get quite messy.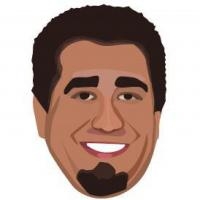 Latest posts by Ryan Ritter
(see all)