2012 has been a hell of a year for Notre Dame Football (and at this rate, possibly basketball as well) and it's also been a banner year for HLS. Thanks to you, Loyal Readers, for the first time in our history, HLS has broken the one million pageview threshold in a single year.
This is quite a milestone for us, and considering that we aren't connected to a blogging network, have struggled through growing pains like server moves, redesigns, and crashes, this is simply awesome — especially considering we have a full month to go in 2012!
I would like to personally thank all of our staff for all of their hard work on the blog and behind the scenes. This doesn't happen without their dedication.
I would also like to thank anyone that has ever linked us, shared our work, or suggested to people that they come drop on by. Of course huge thanks are in order to NDNation, One Foot Down, The Subway Domer, and Inside the Irish for consistently linking our work through their sites and Twitter. A special thanks to the Strong and True blog as well for coming into the blogging game in all their official glory and showing us some link love as well.
Of course, there are loads of others that have shared our work, and they are too numerous to name. Trust me, it's very appreciated.
And finally, a thanks to the Loyal Readers that continue to come here every day to read our work and talk Irish football with us. I can't thank all of y'all enough. It's just going to keep on getting better from here!
The Roundup
The coaching carousel has started. One Foot Down has a good overview to get you caught up.
Happy trails, Monte Kiffin. I have a feeling USC fans are wishing a different Kiffin is leaving though.
There is one other game of musical chairs going on. The ACC needed a replacement for Maryland and they found one in the Cards.
Law & Order: Teabagging. Remember that Alabama idiot that put his junk on the face of a passed out LSU fan? Well, he's about to enjoy two years of prison. Want a do-over there, buddy?
You realize there is going to be a drug test right? Here's a suggestion, Honey Badger, lay off the weed so you don't screw this up too.
We can never have too many #HEISMANTI posts. Here's a fantastic (and long) piece that John Walters put together for UND.com.
Put These Games on Your Radar
#2 Alabama vs #3 Georgia, SEC Championship, 4:00pm EST, CBS -Pretty simple, future scouting of ND's future opponent. Should be a great one.
#11 Oklahoma @ TCU, 12pm EST, ESPN/WatchESPN – Should be a good start to the day and if OU wins, they could win the Big XII title if…
#18 Texas @ #6 Kansas State, 8:00pm EST, ABC – …Texas manages to pull this game off.
And a special, FRIDAY game:
#21 Northern Illinois vs #17 Kent State, MAC Championship, 7:00pm EST, ESPN/WatchESPN – Thought I was going for the Pac 12 Championship didn't you? Nah, we've seen that game already, settle in for some MACtion and possible BCS hilarity. If Kent State wins, they might actually find their way into a BCS game as well.
Predictions
Closest to the Pin – Week 12
Well, the regular season is over and Twibby takes the last win coming scarily close with his 22-13 prediction. Only one more to make, but until January, here are your standings:
[table "" not found /]
Bayou likely has the title in hand; however, an exact prediction by either Biscuit or Twibby will mean a tie for first.
The Beer
I know Biscuit hates when I tap into my Texas roots and suggest a Shiner beer, but I'm going to do it anyway.
With Winter now upon us, the ever so delicious Shiner Cheer is available once again. If you can get this, I cannot recommend it enough:
This brew is easily my favorite Shiner seasonal. I'm usually not a fan of sweet brews, but this is an exception. Peaches and roasted pecans are the major players here and they are delicious.
Plus, this is definitely a season full of cheer: a shot at the title and a basketball team off to a great start.
P.S. If you are a current student right now, I hate you so much, you lucky bastards.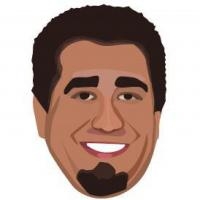 Latest posts by Ryan Ritter
(see all)