The SEC is home to the last six BCS National Titles and they will have a shot to make it seven in January. They are home to some of the best teams that college football has to offer. Their style of play is the standard to which the rest of college football is measured in this era.
Make no mistake, the SEC is good; however, like some good things, their actual excellence is oversold, over-hyped, and grown into a myth of epic proportions.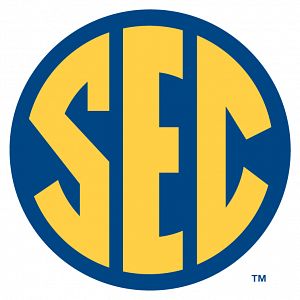 I'm sure by now you have heard more than once that the SEC plays the toughest schedule out there. The argument continues that their conference is so tough from top to bottom, there are no weeks off and a team like the Irish would find themselves a mediocre team in the SEC.
This perceived fact was taken to task here by Twibby earlier this week and Pat Forde had something to say about it as well. I too want to go into this a little bit deeper by looking at the records of all the SEC teams this season.
[table "" not found /]
Six out of fourteen of the SEC teams are .500 or below. Two teams just above that mark sit at 8-4. Like much of the conference, both of these teams, Vanderbilt and Mississippi State, have had the benefit of playing at least one FCS team. Both teams also each benefited from playing a school in their first year as an FBS program. In reality, these two teams are .500 teams at best as well, making over 50% of the conference .500 or below.
In conference play, 50% of the SEC were .500 or below and those teams went a combined 12-40 (.300). That isn't a stacked conference. That is the cream of the crop beating the living crap out of teams that aren't even on the same level as they are.
There is a clear, and evenly split, divide in the SEC. Each division has three double-digit winners and four of the subpar teams that I mention above. This means the six teams that are the cream of the crop of the SEC (Alabama, Georgia, Florida, LSU, Texas A&M, and South Carolina) are all able to feast on the weak in their own conference to boost their numbers. In fact, the only losses these teams had were to each other.
Each team is required to play eight SEC conference games, including playing all teams in their division. This means four were against subpar SEC teams within their own division, leaving only two real challenges. They must also play two teams from the opposite division. As there are more subpar teams than good ones, this means they had better than coin-flip odds that they'd draw a crappy team instead of a good one (as long as there is no protected rivalry matchup already in place, e.g. Georgia/Auburn).
The remaining four out of conference games show some truly pathetic scheduling. Into those games, five teams played only a single BCS conference opponent and one FCS team, with Alabama being the only team to schedule a BCS team that wasn't an already protected rivalry matchup (e.g. Florida/Florida State, South Carolina/Clemson). Texas A&M, however, played zero BCS teams out of conference and played two FCS schools (in their defense, they did want to keep Texas on their schedule, but Texas refused).
Not so terrifying of a schedule when it is broken down in that fashion, but let's go ahead and give all six of those teams the benefit of the doubt. After all they are still the best of the SEC and are by no means awful.
So let's next take a look at the other part of the SEC myth: the legendary SEC defense.
For this analysis, we will see how each of these six teams stack up and also throw Notre Dame into the mix and see how the Irish compare.
Now, there has been much debate over just "how good" ND's defense is. This is mostly due to the quality of offenses played and the perception that the Irish have simply faced weak opponents. Regardless of what is perception or reality, the mark of an elite defense is to dominate whatever opponent you face and restrict them to less yards and points than they usually gain, even if their usual isn't very much to begin with.
Therefore for the below analysis we will compare the top six SEC teams with ND and see just how well each defense did in comparison to their opponents averages in passing yards, rushing yards, and points scored. I was even kind and included the SEC's FCS cupcake games as well to keep all sample sizes the same. You can click here for larger & interactive chart versions and all raw data. Data was sourced from cfbstats.com and the official NCAA statistics site.
For all charts, the lower the data points, the better. This means that the defense held their opponents below their usual average in the related statistic. Higher points above the 0-axis means that opponents achieved a higher mark than their usual average.
For the most part, you will see everyone grouped together and Notre Dame right in the thick of things and that's pretty much the point. On a game-to-game basis, Notre Dame preforms just as well if not better than the defenses of the top teams in the SEC in each of the above categories. The best defenses in the SEC aren't somehow magically better than the Irish just by being a SEC defense which appears to be the prevailing thought.
Need more proof? Let's take each of the three graphs above and average all of the data.
[table "" not found /]
Once again, the Irish are right in the thick of it; in fact, they are ranked 3rd, T-4th, and 3rd in each category respectively. And that's despite not having the benefit of playing FCS or a slew of sub-.500 teams to help boost their averages a bit. In fact, ND has faced off against nine bowl eligible teams. In comparison, Georgia faced only four and Alabama five.
The Irish are far from outclassed by any potential SEC opponent. Anyone writing off the ND in comparison to a SEC team is just perpetuating the false myth of the SEC's supposed power. They are strong, but as I've shown, they aren't on another level.
The bottom line is that no matter who ND faces, the BCS Championship game is going to be one hell of a dog fight.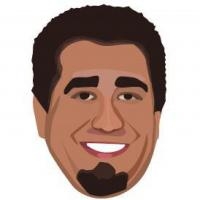 Latest posts by Ryan Ritter
(see all)