After spending the past seven weeks as the unanimous #1 in the HLS Top 25, a couple of the HLS staff members have seen enough to cast their first place votes elsewhere. However, the Tide keeps their #1 spot and the rest of the top of the poll remains rather stable. Most of the shuffling this week came at the bottom of our list, but it is only a matter of time before another large shake up.
It's the calm before the storm.
HLS Top 25 – Week 8
[table "" not found /]
Oregon has impressed enough to grab two first place votes from Alabama, but remain at #2 and #1 respectively just as they have for most of the season.
The Irish actually fall a spot to #4 as the Florida Gators leapfrog them into #3 with Kansas State rounding out the top five.
The HLS Staff is in line with the BCS standings for future Irish opponent, Oklahoma, as the Sooners hop two spots to #8 in the nation. Other Irish opponents in our top 25 are Stanford at #19 and Michigan reclaims a top 25 spot by sliding into#23 after being unranked last week. Future Irish opponent USC continues to hold stead to their top ten spot at #9 after their loss to Stanford earlier this season.
The big loser this week is South Carolina who drops down eleven spots to #18. We are seriously mean when you lose.
Now, our computer poll is again absent, but I am hoping to rectify that situation with a bit of free time tomorrow. Here's hoping everything goes according to plan for a change. With that said, here are the staff polls for this week:
HLS Staff Polls
[table "" not found /]
[table "" not found /]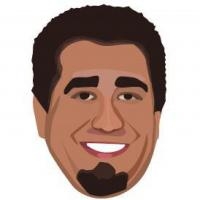 Latest posts by Ryan Ritter
(see all)