This year, HLS will be doing its own poll throughout the season. Think of it as a selection committee much like we will have in 2014: a small group of experts that actually watch the games. We will also have a computer poll starting in week 5 as the NDtex25 formula will makes its return. I'm still hard at work making sure this latest piece of technology is fully revamped from last season, but for now, let's take a look at how the HLS staff voted:
HLS Top 25 – Week 1
[table "" not found /]
So after week 1, HLS has a unanimous #1 and almost had a unanimous #2. All of our individual polls can be found below so you can see how we voted.
Want to know why we voted the way we did? Sound off in the comments. Unlike most polls, you actually have direct access to the voters here at HLS!
Individual HLS Staff Polls
[table "" not found /]
[table "" not found /]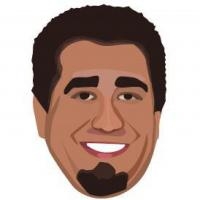 Latest posts by Ryan Ritter
(see all)