After nearly a full month of Notre Dame football withdrawal, the Champs Sports Bowl is finally just around the corner and thus, the pre-snap read has returned from its holiday slumber as well. Â It's been far too long, so let's get to it.
…well, there hasn't been much to be honest. Seriously, until yesterday's post about what we at HLS think are five of the top ten stories of this season for ND, there has been very little going on here.
Blame the turkey, the presents, and in Biscuit's case: a baby.
Have no fear though, we've had our holiday rest and will be returning in full force–even Poot (don't make a liar out of me, Poot…). In the meantime enjoy the ND bowl content, plus make sure you check out our Q&A with everyone's favorite bowl twitter account.
Outside the Bubble
To be honest, there has been so much news since we last had a Pre-Snap Read, that trying to put it all in this post would be a fool's errand. Outside of the hiring and firing of coaches and seemingly never ending scandals and legal trouble, the biggest news, just as it is every year around this time, is the BCS and the controversy it creates.
We have a rematch for the national title, meaning that whole "every game matters" thing has been proven to be a completely bogus slogan yet again. The so-called "game of the century" didn't even matter, even the SEC title game didn't matter. And to top everything else off, Virginia Tech somehow managed to sneak into the BCS despite having a rather sub-par schedule and getting destroyed by Clemson in the ACC title game which also apparently didn't matter too much.
There has already been plenty of discussion around this issue and it is one of the reasons I started up the NDtex25. I wanted to have a ranking that went beyond attempting to judge wins and losses as well as finding a way to include margin of victory in a limited capacity as well. Â Now that the regular season is done, who would I end up putting in the title game? Click the reveal below to check out the final top 25 for the regular season.
[toggle title="NDtex25 – Final Regular Season Rankings"]
| Rank | Team | W/L Points Rank | ANTY Rank | Avg TO Margin Rank | Score |
| --- | --- | --- | --- | --- | --- |
| 1 | Oklahoma State | 3 | 6 | 1 | 117.75 |
| 2 | LSU | 1 | 21 | 2 | 114.75 |
| 3 | Alabama | 2 | 2 | 26 | 113 |
| 4 | Houston | 17 | 5 | 10 | 108.75 |
| 5 | Boise State | 4 | 11 | 34 | 107.75 |
| 6 | Oregon | 9 | 22 | 19 | 106.25 |
| 7 | Wisconsin | 5 | 48 | 4 | 105.5 |
| 8 | TCU | 20 | 1 | 22 | 105.25 |
| 9 | Virginia Tech | 12 | 7 | 46 | 101.75 |
| 10 | Georgia | 8 | 8 | 61 | 99.75 |
| 11 | Michigan State | 22 | 18 | 23 | 99.75 |
| 12 | Oklahoma | 7 | 4 | 70 | 99 |
| 13 | South Carolina | 11 | 44 | 22 | 99 |
| 14 | Clemson | 10 | 23 | 46 | 98.75 |
| 15 | Nebraska | 14 | 27 | 38 | 97.75 |
| 16 | Michigan | 6 | 67 | 19 | 96.5 |
| 17 | Missouri | 30 | 3 | 38 | 95.75 |
| 18 | Stanford | 16 | 51 | 19 | 95.5 |
| 19 | Penn State | 23 | 19 | 52 | 91.75 |
| 20 | Cincinnati | 27 | 34 | 38 | 89.5 |
| 21 | Pittsburgh | 32 | 10 | 52 | 89.5 |
| 22 | Arkansas | 13 | 30 | 77 | 87.75 |
| 23 | Northern Illinois | 33 | 62 | 6 | 87.5 |
| 24 | Louisiana Tech | 51 | 24 | 12 | 86.5 |
| 25 | Toledo | 26 | 82 | 10 | 85 |
[/toggle]
That's right, Oklahoma State, despite their loss, managed to hold on to the number one spot that they gained a few weeks prior in my rankings. Unlike LSU and Alabama their ANTY and TO Margin ranking where both extremely high, allowing the Cowboys to have their final ranking score catapult to the top. While personally I may not be too thrilled my experiment didn't rank an undefeated team at the top, I still feel like it resulted in giving the top two teams in the nation. Much to my surprise as well, my rankings ended up making Virginia Tech seem like not such of an "out there" pick as well.
There will be much more analysis of my rankings in the offseason, including several "what if" tweaks to the formula as I attempt to get this experiment in better shape for the 2012 season.
Oh, and if you were curious, ND finished 37th in the rankings. Sadly they never broke the top 30. And if you really want to be driven crazy by all of the mistakes we made this season with turnovers, chew on this: ND's W/L points rank was 15th in the nation.
Put These Games on Your Radar
Boston University @ Notre Dame (Hockey), December 31st, 7pm EST, Versus (soon to be NBC Sports Network) – Yes, I'm putting a hockey game in a football post. NBC is not only going to nationally televise a regular season hockey game for us, but after at 9:30pm EST, an absolutely fantastic program on ND hockey will air, entitled Onward to Victory: Notre Dame Hockey. I've been fortunate enough to screen the entire show and it is absolutely fantastic. The show will dig back into the roots of the hockey program (which, to my surprise, did link to football), the recent success of the program, and the debut of the Compton Family Ice Arena with our thrilling OT victory against Boston College.  The entire show is incredibly well done and the inside look of the ND/BC game had me glued to the screen. If you are a fan of Irish hockey, this is an absolute can't miss. If you aren't a fan of Irish hockey yet, this may just convert you. I am definitely hoping that this is a glimpse into the future of how NBC will be handling their ND rights in the future because if so, it is definitely quite bright. If you need a preview to whet your appetite, Youtube has what you need.
Ok, back to football. This year's offering of bowls is a bit lean in my opinion; however, here are some of the better options to tide you over for the week.
Thursday, December 29th
Washington vs. #12 Baylor, Valero Alamo Bowl, 9pm EST, ESPN/ESPN3 – Stick around EPSN after ND/FSU. I make zero guarantees that this game will be competitive; however, I will guarantee that Robert Griffin III will put on a show as his Heisman victory lap. If you haven't seen this kid play, you need to.
Friday, December 30th
BYU vs. Tulsa, Bell Helicopter Armed Forces Bowl, 12pm EST, ESPN/ESPN3 – This is my sleeper game for the day and, to be honest, one of the only games that looks somewhat interesting to me. Everything else looks to be too much of a mismatch.
Saturday, December 31st
Cincinnati vs. Vanderbilt, AutoZone Liberty Bowl, 3:30pm EST, ESPN/ESPN3 – Again, another lean day for games, but this one could end up being somewhat evenly matched. Cincinnati ended up in a three-way tie for the Big East title and Vandy made quite a bit of noise this season as opposed to being a SEC whipping-boy. And honestly, if you really want to watch football during this time, you have this game and Illinois/UCLA which may just be one of the worst games of the season.
The Bowl of Broken Dreams?
This matchup against FSU isn't just interesting for nostalgia sake, but the fact that both of these teams were very much thought to be ready to make their respective returns to glory and possibly break back into the BCS picture. Of course, we now know that both teams feel rather flat on their faces, leading to Bruce Feldman calling his prediction of and ND and FSU resurgence as two of his worst pre-season predictions. Any ND fan knows all too well what caused our crash down to earth, but what about FSU?
Eerily enough, most of FSU's woes came from the QB position. In their third game, starting QB EJ Manuel, was knocked out of the ball game. Backup QB, Clint Trickett, just couldn't hold things together and FSU suffered their first loss of the season. FSU lost their stride and lost their next game against Clemson in which Manuel didn't start and then following that up with a loss to Wake Forest in Manuel's return. The Seminoles then tore off a five game winning streak until they dropped one more game to Virginia and finished their season off at 8-4 by defeating rival Florida.
Save for our insane amount of turnovers, our seasons ended up quite similarly: with utter disappointment and crushed BCS dreams much too soon.
Looking at FSU as a team though, you an offense that lives and dies with EJ Manuel. There is practically no support from their running game, ranking 99th in the nation. Protecting Manuel will likely be four true freshmen and you would have to take our pass rush against that any day of the week. If Manuel can't get going, it's likely going to be a long day for FSU on offense.
[callout]However, FSU's true strength is their defense, ranking 6th in the nation for yards allowed and 4th in the nation for points against. Like any good defense, their true strength starts up front as they rank 2nd in the nation in rushing defense. Â The Seminoles passing defense is no slouch either, ranking 19th in the nation, averaging just under 200 yards allowed per game. And while ND has taken quite a bit of pride in not allowing many sacks this season, they will truly be put to the test against a Seminole pass rush that averages 3 sacks/game.[/callout]
With Rees' consistency constantly being in question and a rushing attack that will again be without Jonas Gray, ND could very well too have issues moving the ball down the field.
Predictions
NDtex – This game is likely going to be a defensive battle coupled with some ugly defensive play. I don't believe that EJ Manuel will ever be comfortable in the pocket and will struggle. On the other side of the coin, ND is a wildcard. I'm not sure if Rees will be able to put it together completely even with a full month of practice. The mixing in of Hendrix, however, could very well be the x-factor that gives the FSU defense one too many wrinkles to account for.
ND 13 – FSU 7
Poot - There's a football game coming up?
ND 23 – FSU 20
Biscuit – ND 17 – FSU 13
MQÂ – Four freshmen on the FSU OL? Lynch, Tuitt, and Nix… FEED!
ND 21 – FSU 10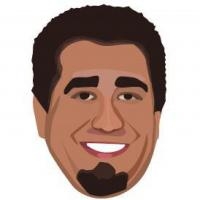 Latest posts by Ryan Ritter
(see all)