Welcome to another edition of the HLS Pre-Snap read. Apologies for the delay today; however, a combination of work and the World Series put me behind schedule. Related, sports have hated me since last Saturday.
Anyways, let's get to it.
Outside the Bubble
Time for the weekly dose of conference realignment insanity: West Virginia is going to the Big XII, but we don't know when.
This webmaster probably lost his job
The Big East and Boise State are still checking each other out
I'm not even going to link the ND to Big XII rumors as a non-football member. A requirement of having us play 6 Big XII teams every football season? I think not.
Expect our strength of schedule to take a nose dive
The NCAA made some major changes in scholarships, hopefully for the better
Put These Games on Your Radar
#11 Michigan State @ #14 Nebraska, 12pm EST, ESPN/EPSN3 – Sparty upset Wisconsin.  Nebraska on the other hand got destroyed by Wisconsin, so we might just see a game in which the transitive property of college football is a load of crap.  I'm still not convinced MSU is that good and I have no idea what to think of Nebraska.  This should be a good battle.
#9 Oklahoma @ #8 Kansas State, 3:30pm EST, ESPN/ESPN3  – Want a crazy prediction? Kansas State is about to get exposed.  In the NDtex25, Kansas State has consistently had one of worst ANTY ratings in football (on my last ranking, they were dead last).  This is a team that has taken advantage of turnovers and other teams mistakes.  OU is coming off an embarrassing loss against Texas Tech and they may just take K-State to the woodshed.
#22 Georgia vs Florida, The World's Largest Outdoor Cocktail Party, 3:30pm EST, CBS – This neutral site game always tends to be a good one.  After three straight SEC losses, Florida is trying desperately to salvage the season and it starts here. Georgia on the other hand, has only one SEC loss and with Auburn as their only tough game to go, this is a must win for them to keep their outside shot at the SEC championship game alive.
#6 Stanford vs USC, 8pm EST,  ABC/ESPN3 – Tune into this game if you want to see a beatdown.  If USC approaches Stanford like they did us, it will be a long day for them.  The Trojan defense showed some holes and luck will tear them apart.
Sink or Swim
There really isn't too much more to say about today's game against Navy.  This is one of the worst Navy teams that we have encountered in quite a while and we just came off a brutal loss.  Simply put, we need to make a statement that we can bounce back.
There has been so much talk about how things went wrong and only come of them have been focused on actual football.  After a stinging loss, there has been far more focused on Kelly's words on jumbotrons, field turf, and the "calling out" of his players.  Of course, as our fanbase can do at times, all of these things have been amplified to a ridiculous level.  If someone was researching college football for the first time, you would think that this team hasn't won a game and Brian Kelly may just be Satan incarnate.
It's time for football.  You know, that actual game played between the lines that matters.  Step 1-10 of putting the USC loss behind us starts at kickoff and ends at the final whistle.
Crush them, show no mercy.
Predictions
NDtex: This game really should be Air Force: The Sequel.  There's no reason it shouldn't be.  However, I just don't see it.  I have a feeling that with everything that has gone on this past week, we may just see a sloppy quarter or two.  We will will, it'll be convincing, but it'll take some time.
ND 38- Navy 24
PootND: Notre Dame wins 42-35 and we have to deal with another week of fan hissy fits and random bs that has nothign to do with the performance on the field. I attempt several times harm someone over the internet. I fail.
Biscuit: One of two options:
Team rises to the challenge and reaffirms their commitment to being great: ND Wins 34-20
Team doesn't and falls apart: ND loses 31-17
I am hoping for the former. 

MQ: FeelingsBall: 20 – ProbablyGonnaVisitTheMiddleEast: 27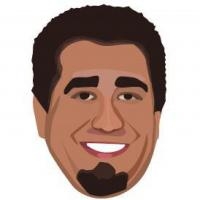 Latest posts by Ryan Ritter
(see all)