I know I say this every week, but I'm absolutely positive the sim, and all technology, knows that we are wrapping this thing up soon. Troll job doesn't even begin to descript this mess.
There are more turnovers than third downs converted by both teams. This game might have set a record for combined sacks. Neither virtual coach seemed to care to manage the clock properly nor call anything resembling a coherent gameplan.
And, to top it all off, Shane's audio dies right in the middle of the sim.
I'm not sure if I've ever laughed harder and had more despair than in any other sim. Enjoy the clusterfucks while they last.
Podcast
VoD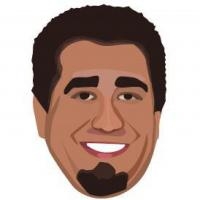 Latest posts by Ryan Ritter
(see all)